NBC, under fire for spiking Weinstein exposé, denies embattled news president has ties to mogul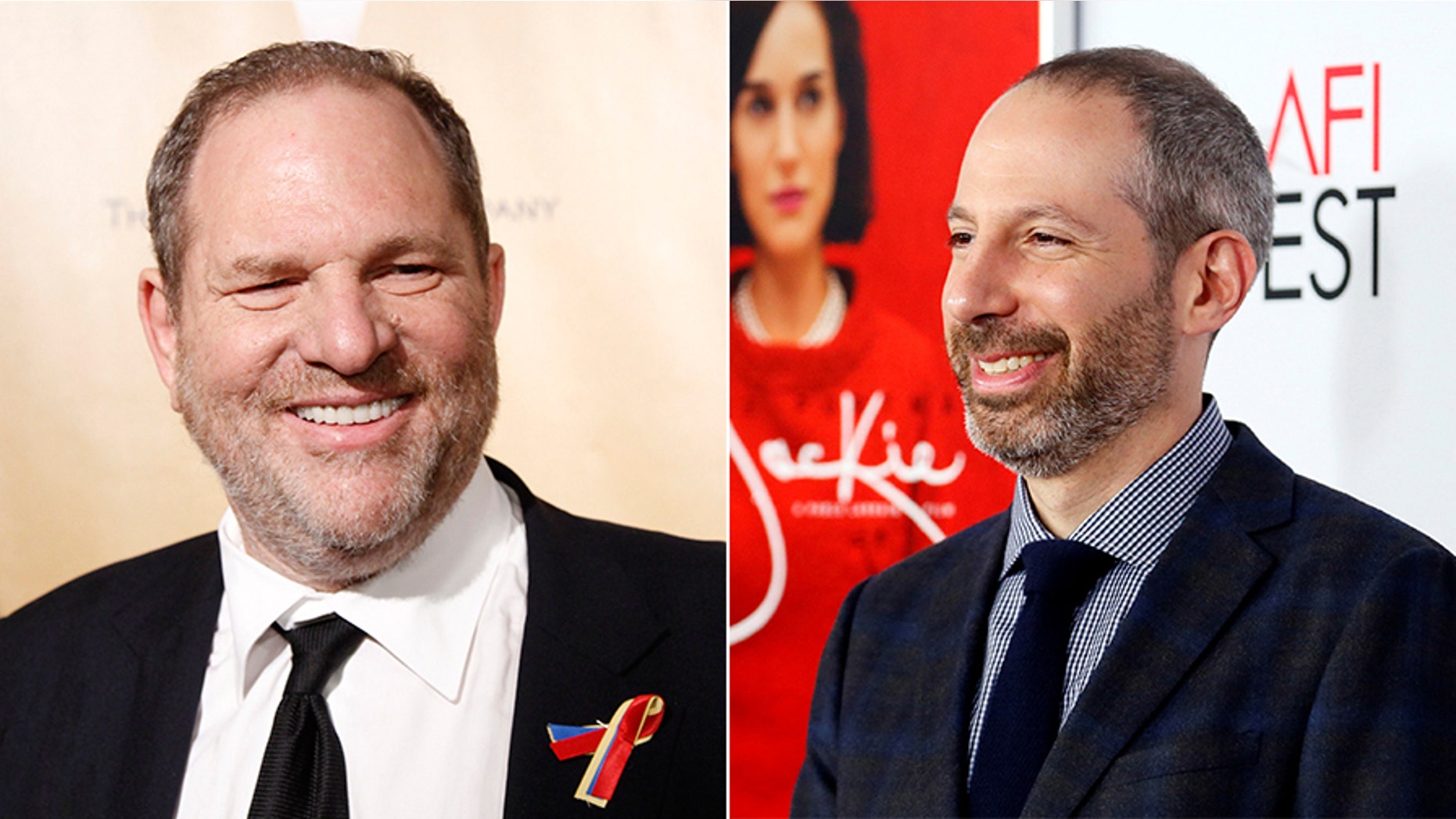 Facing mounting pressure, NBC News on Thursday night denied that its president, Noah Oppenheim, who moonlights as a Hollywood screenwriter, had any business ties to disgraced movie mogul Harvey Weinstein.
Oppenheim is the executive who spiked celebrity scion Ronan Farrow's explosive exposé on Weinstein, who was one of the most powerful people in Hollywood before a series of sexual harassment allegations derailed his career last week.
"Noah has never had any relationship with [Weinstein], business or personal," NBC News said in a statement.
Oppenheim is also an active screenwriter, who in addition to his duties as NBC News president is writing a movie about the escape artist Harry Houdini for Lionsgate, a rival studio to The Weinstein Company. He also wrote the 2016 film "Jackie," which was nominated for three Academy Awards (Oppenheim was not nominated) and he has shared writing credits on "The Maze Runner," which received generally warm reviews, and "Allegiant," which is "certified rotten" by Rotten Tomatoes with a failing score of 12 percent. He has also been tied to a gestating remake of "1984" by Imagine Entertainment.
Oppenheim has told numerous colleagues that he is likely to return to Hollywood full time when he's done with NBC News.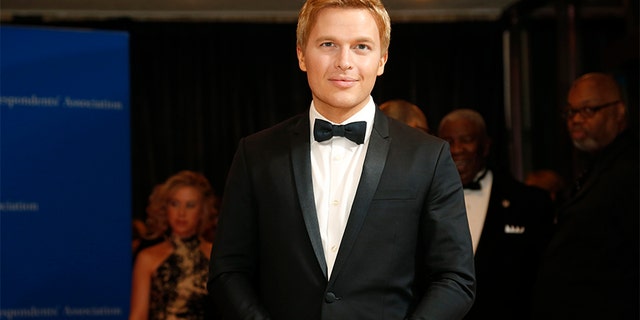 Oppenheim's representatives at CAA -- who handle his movie deals -- refused to answer if Oppenheim and Weinstein had any sort of business relationship. CAA has repeatedly told Fox News that NBC News should address the question of whether Oppenheim has a conflict of interest.
Some industry insiders have said Oppenheim --- as a writer of the kind of prestige films of which Weinstein was the pre-eminent producer -- had a clear conflict of interest and should have recused himself from the editorial process surrounding the Weinstein investigation. Oppenheim is also coming under criticism from some journalists at NBC News who spoke to Fox News but asked to remain anonymous for fear of retribution by Oppenheim.
Meanwhile, powerful NBC News chairman Andy Lack -- who is Oppenheim's boss -- has stayed quiet since Oppenheim began taking heat for passing on Farrow's report. NBC News did not respond to Fox News' request for a comment from Lack.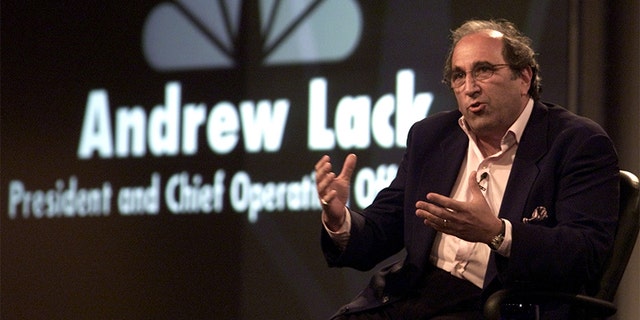 NBC also declined to answer whether Weinstein reached out to Oppenheim during his efforts to get the NBC story killed. Weinstein was widely known to take his objections to his press straight to the top, and, according to published reports, to offer various forms of remuneration in return for friendly coverage. Dean Baquet, the editor of the New York Times, said this week that Weinstein called him directly trying unsuccessfully to kill the Times' investigation of the mogul. Earlier this week, Weinstein's former colleague Tina Brown, the legendary magazine editor, wrote that Weinstein routinely had journalists who covered him "on the Miramax payroll with a 'consultancy' or 'development deal.'"
Oppenheim himself addressed the Weinstein situation when speaking to NBC News staffers at a previously scheduled town hall meeting on Wednesday. NBC News representatives offered his internal comments to various reporters, including Fox News.
"The notion that we would try to cover for a powerful person is deeply offensive to all of us. … We didn't feel we had all the elements that we needed to air it," Oppenheim said. "Suffice to say, the stunning story, the incredible story that we all read yesterday, was not the story that we were looking at when we made our judgment several months ago."
Lack was present for Oppenheim's comments and even took questions from staffers, but nobody bothered to ask the network's chairman about Farrow's report. Farrow has been adamant that at the time NBC spiked his story, he had a ton of material that would have nailed Weinstein, including "someone ready to accuse Weinstein of rape" on camera, and Weinstein caught on police audio admitting he groped an Italian actress.
But NBC News executives were so resistant to Farrow's reporting, according to HuffPost, that "it became difficult to tell where the Weinstein team's attempts to discredit the story left off and NBC News' editorial forbearance began." Farrow eventually took his reporting to the prestigious New Yorker magazine, famous for its fact checking and high editorial standards. The New Yorker published the 7,718-word bombshell without reservations.
"I walked into the door at The New Yorker with an explosively reportable piece that should have been public earlier," Farrow said on MSNBC earlier this week.
Oppenheim was also at the middle of NBC's controversial decision a year ago to sit on the infamous "Access Hollywood" tape of Donald Trump making lewd comments about women. At the time, Oppenheim was running the "Today" show, whose co-host Billy Bush also was recorded on the tape egging on Trump.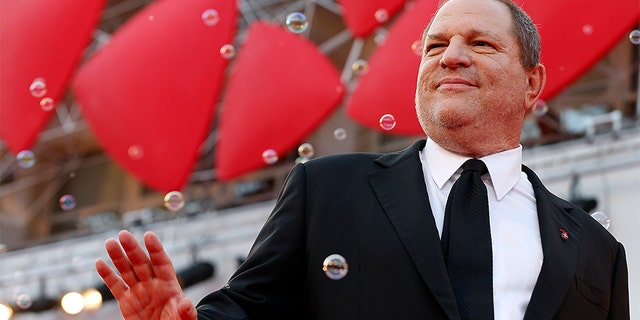 As with the Weinstein story, NBC was embarrassed when the leaked tape showed up elsewhere. NBC News executives argued tirelessly that they had not been able to work out legally how to broadcast the tape before it was leaked to the Washington Post's David Fahrenthold, who is a friend of Oppenheim's from prestigious Harvard University. The Washington Post published the tape hours after it first received it. NBC News then fired Bush for his role in the tape and soon thereafter promoted Oppenheim to president of news.
Longtime New Yorker media critic Ken Auletta told Farrow that it would be a "scandal" if NBC News didn't air his report, according to The New York Times.
NBCUniversal is now buzzing with speculation that the scandal that's indeed erupted at NBC News will consume Oppenheim. He's already facing criticism for his role as the executive in charge of rolling out former Fox News host Megyn Kelly's new daytime show, which has foundered badly and has put the hugely profitable "Today" franchise at risk.
"He's failed spectacularly as a producer with the Megyn Kelly fiasco, and he's badly botched two career-making investigations," said one industry insider, referring to the Weinstein story and the "Access Hollywood" tape. "That should be a career ender for someone – and that someone won't be Andy Lack."