NBC scrubs Matt Lauer from 'Today' show social media, website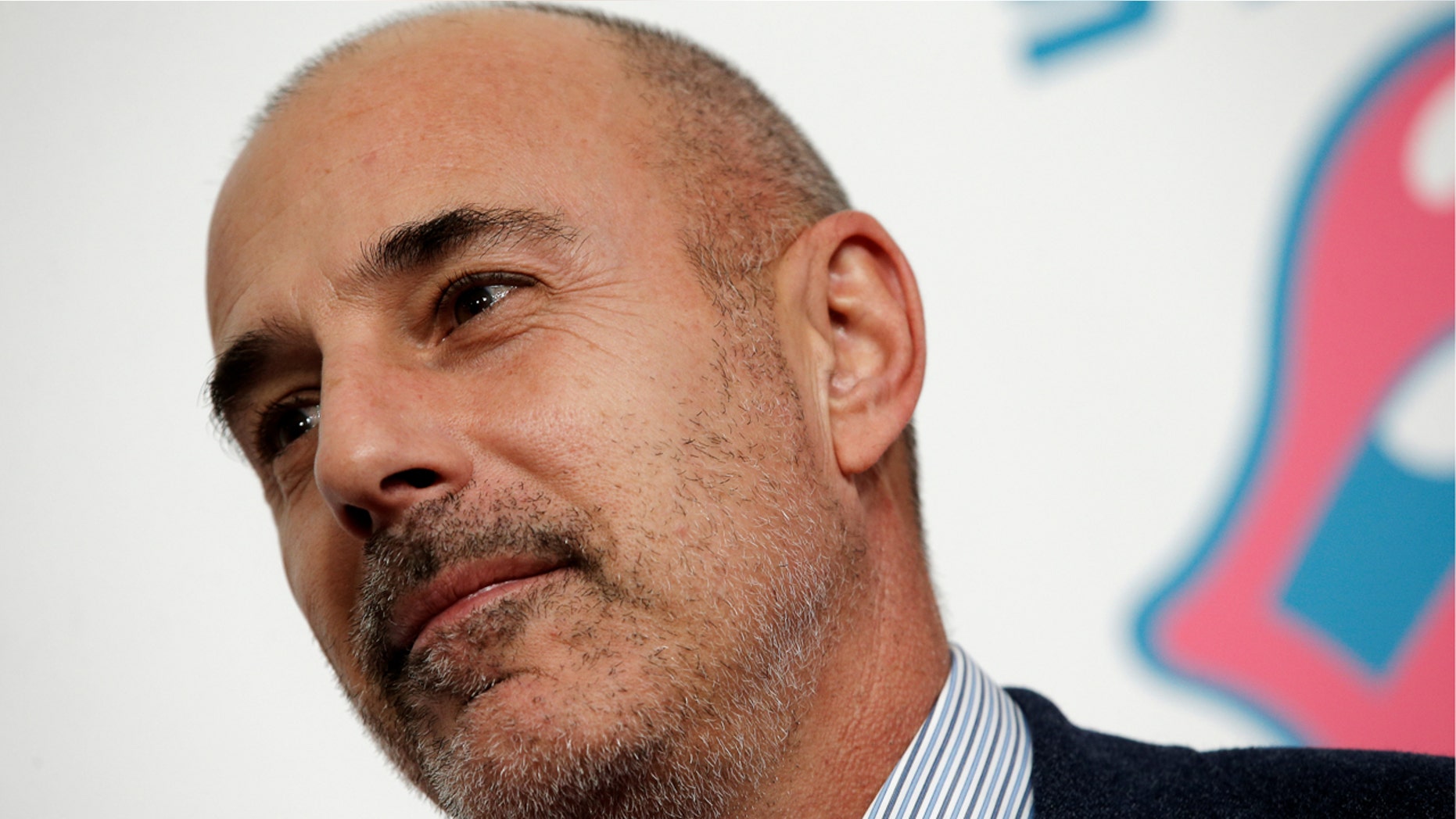 NBC scrubbed all promotional images of Matt Lauer from its "Today" show social media pages Wednesday, as the network continues to distance itself from the disgraced former anchor.
Prior to Lauer's abrupt termination amid sexual harassment allegations, the "Today" show's Twitter and Facebook accounts featured a collage of images, including a shot of Lauer smiling broadly while holding a puppy, flanked by co-hosts Al Roker and Savannah Guthrie.
The old social media imagery, which is still accessible via Internet aggregator Wayback Machine, also included a picture of Lauer and Savannah grinning at the anchor desk.
And on the "Today" website, Lauer and Guthrie were previously pictured smiling in front of a blurred image of their studio in Rockefeller Plaza.
Within hours of the announcement of Lauer's firing, all of that changed. On the "Today" website, all that remained Thursday morning was a blurred image of a studio, with no one visible in the image.
And on Twitter and Facebook, a new photo collage appeared, now prominently featuring "Today" host Megyn Kelly in the top-left. In the center, instead of Lauer with the dog, are Roker and Guthrie at the anchor desk.
The remaining "Today" hosts did not take questions concerning Lauer's termination at the Rockefeller Christmas Tree lighting ceremony Wednesday, as speculation continues as to who will replace the longtime morning show veteran.
With Lauer's departure, Kelly is now the highest-paid NBC News anchor, according to Fortune Magazine.
After Lauer's removal, Kelly said that she had heard rumors about Lauer's alleged misconduct.
"I had heard rumors about Matt, but that's all they were," Kelly told Business Insider. "And my feeling on it was that rumors are not the same as reportable fact. And I hear a lot of rumors about myself that aren't true."