My Chemical Romance breaks up after decade-plus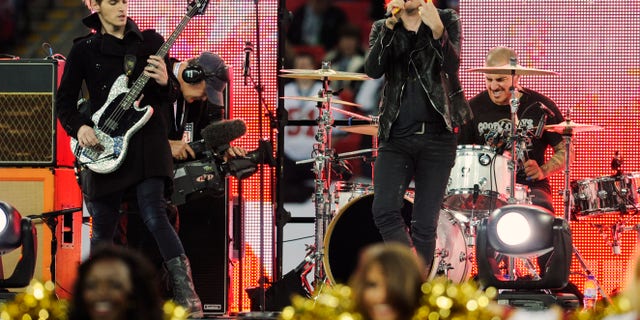 NEW YORK – The chemistry is over: rock outfit My Chemical Romance has disbanded.
The New Jersey-based band announced Saturday that "it has come time for it to end." The foursome thanked fans in a statement and said the experience was "a true blessing."
My Chemical Romance's sound is a mix of alternative, punk rock and pop. Band members released their debut album in 2002 but really made a splash on the music scene in 2004 with the platinum-selling "Three Cheers for Sweet Revenge." It featured the top-40 hit "Helena."
They followed that with another platinum effort in 2006, "The Black Parade," earning their first top-10 pop hit with the song "Welcome to the Black Parade."
The group said they've "shared the stage with people we admire, people we look up to, and best of all, our friends."
Group members included vocalist Gerard Way, bassist Mikey Way and guitarists Ray Toro and Frank Iero. Their last album was 2010's "Danger Days: The True Lives of the Fabulous Killjoys."