Motley Crue drummer Tommy Lee blasts rapper Travis Scott for allegedly copying stage design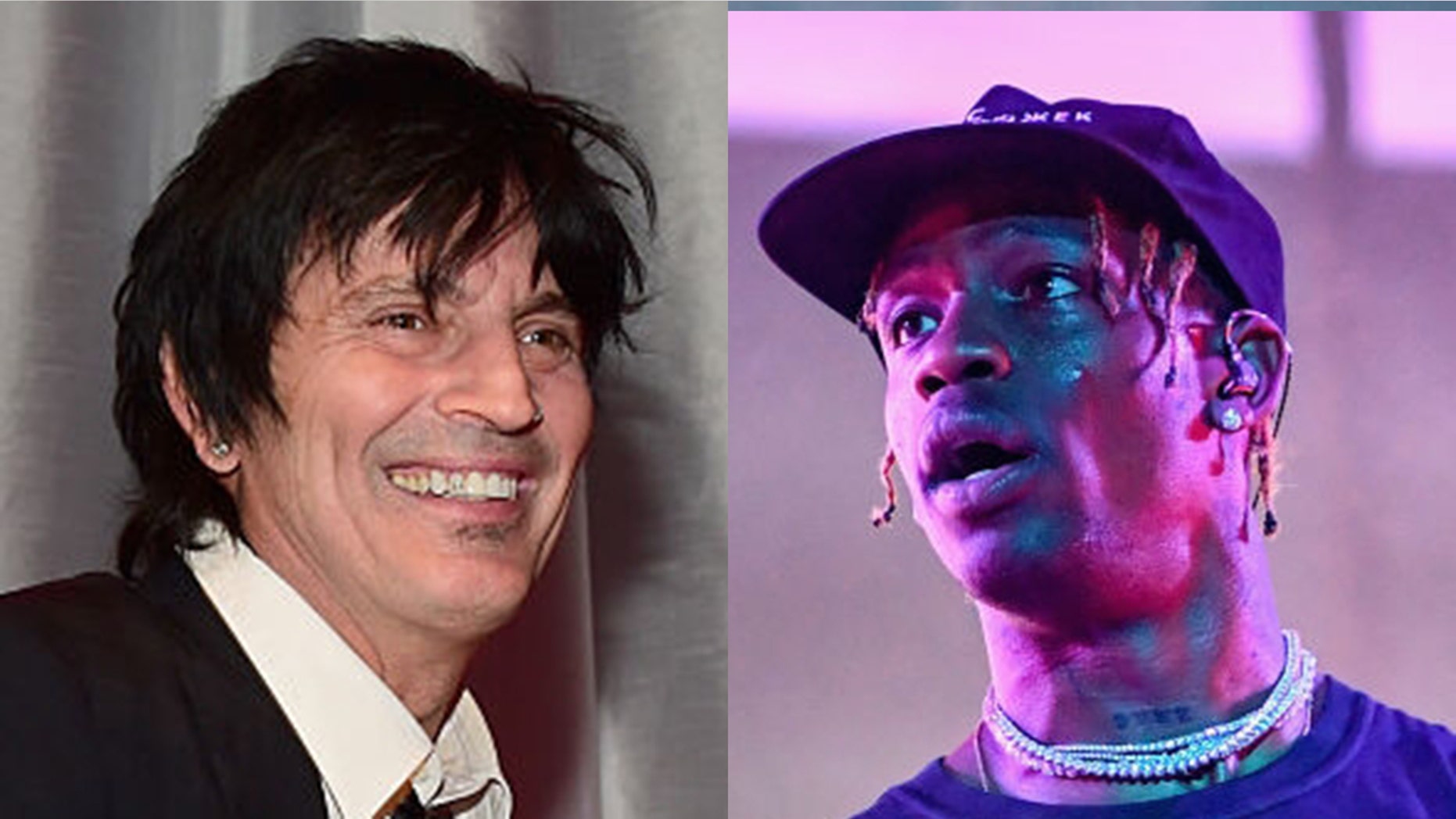 Motley Crue drummer Tommy Lee accused hip-hop star Travis Scott of ripping off two of his set ideas.
Lee, 56, shared two videos of Scott's performance on Wednesday. The first featured the "Astroworld" rapper sitting in a chair while he makes a complete spin on a roller coaster track. Lee compared the action to himself spinning in a circle and performing on the drums during one of the band's tours.
"Just found out this f— idiot @travisscott or someone on his team ripped off the 360 AND The Crüecifly! WTF!!" he wrote in the scathing Instagram post. "Get an original idea bro…(swipe to see who did this s— first) BRB there's more …"
Lee then shared another clip of Scott traveling on the roller coaster during one of his performances, while comparing it to one of his own performances. He claimed that Scott ripped him off twice.
Lee then said Scott was using the same company Motley Crue did to design the set. He used that fact to back up his claim that the rapper stole his ideas.
"And the plot thickens! After I and our production crew created the 360 and Crüecify, We hired a company called SGPS in Las Vegas to create it," Lee said in a tweet. "WELLLLL GUESS WHO'S DOING TRAVIS'S SET DESIGN???? F**king SGPS! So all u motha---- tellin me I'm not right can f--k off."
Scott's lawyer defended the "Astroworld" set in a statement to TMZ.
"Tommy didn't invent the concept of a roller coaster on stage and there's no legal basis for his accusatory outburst," the lawyer said. "The actual creator and owner of the system has granted Travis all rights to use that equipment to complement his original stage design."