Most inspiring celebrity graduation speech?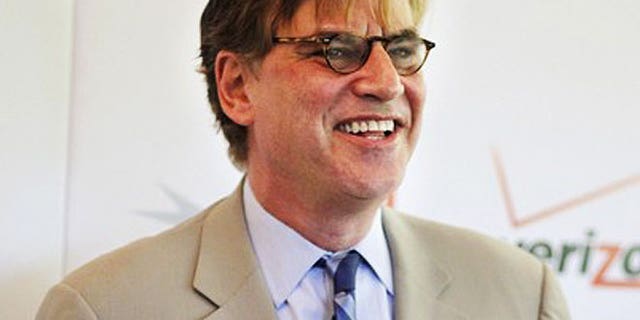 President Obama, Michelle Obama and Mitt Romney have been busy making graduation speeches, but forgive us while we focus on a somewhat lighter topic: celebrity graduation speeches!
SODAHEAD SLIDESHOW: See the most inspiring celebrity graduation speeches.
Oscar-winning ("The Social Network") and Emmy-winning ("The West Wing") writer Aaron Sorkin became the latest celeb to inspire a new generation on Sunday, when he made the commencement speech at Syracuse University. And we have to say, it was very moving:
"Don't ever forget that you're a citizen of this world, and there are things you can do to lift the human spirit, things that are easy, things that are free, things that you can do every day. Civility, respect, kindness, character," he said.
Sorkin also addressed his addiction to cocaine. "My big fear was that I wasn't going to be able to write without it," he confessed. "Last year I celebrated my 11-year anniversary of not using coke. ... In that 11 years, I've written three television series, three movies, a Broadway play, won the Academy Award and taught my daughter all the lyrics to 'Pirates of Penzance.'"
PHOTOS: See the latest celebrity pictures to hit the Internet.
From Sorkin to Ellen DeGeneres to Steve Jobs, let us know: Which celeb made the most inspiring graduation speech?