Morrissey cancels Jimmy Kimmel appearance, calls 'Duck Dynasty' cast 'animal serial killers'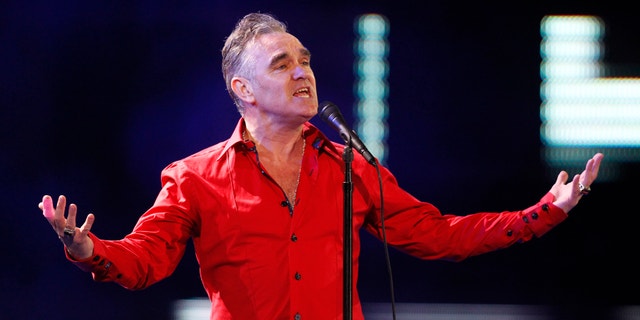 Jimmy Kimmel always has the last laugh.
Morrissey learned that lesson on Tuesday night, after the former front man for The Smiths canceled his appearance on "Jimmy Kimmel Live" at the last minute because he learned the cast of "Duck Dynasty" would be guest on the same night.
Never one to back away from controversy, Kimmel addressed the cancellation on his show, thanking the band Churchill filling in for Morrissey on such short notice.
Kimmel read the statement Morrissey issued to explain his refusal to appear on the show.
"[Morrissey] is a vegan and a staunch animal rights activist," Kimmel explained.
Morrissey stated he could not "morally be on a television program where the cast members of 'Duck Dynasty' will also be guests." He added "as far as my reputation is concerned I can't take the risk of being on a show alongside people who, in effect, amount to animal serial killers."
Kimmel said Morrissey gave him an ultimatum, saying the comedian had to choose between him and the cast of the A&E show.
"While I respect his stance on this-- I really do— there's a very good reason why I didn't dump the "Duck Dynasty" guys for Morrissey," Kimmel said on the air. "It's because they have guns, and Morrissey doesn't.
And the late-night host didn't stop there.
"He keeps finding new ways to depress us," he quipped of the musician.
Kimmel then ran a spoof, featuring the "Duck Dynasty" cast marketing products for vegans.
The studio audience responded well to the Morrissey digs.
Hopefully now the rocker will think twice before ever messing with Jimmy Kimmel again.
[youtube 0fkjZSb0J_E]