Mick Jagger's Daughter Georgia Wants Rolling Stones to Tour in 2012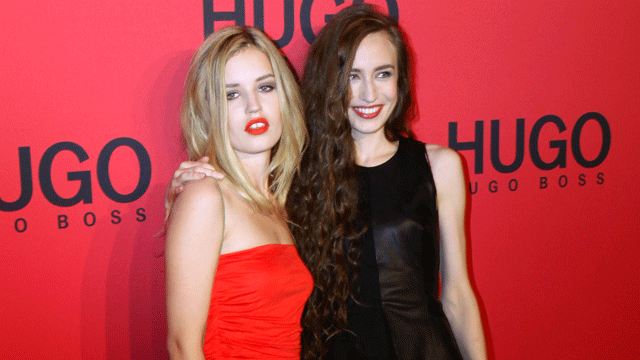 Some girls want their dads to buy them a pony or a new bag.
Georgia Jagger is angling for her dad to take her on tour.
The model is keeping a clear diary next summer in the hope the Rolling Stones go on the road in 2012 to celebrate the band's 50th anniversary.
The last time she joined her old man Mick Jagger and the band she would have been too young to have much rock and roll type fun.
When quizzed about the possibility of the Stones touring next year, Georgia said: "Hopefully when they play again I hope to go with them. It's really, really fun."
"It's just all the people I've grown up with – they're like family to me," she said.
Now Georgia's a student, it would be no bother her wangling the time off.
There's still no official word about whether Mick, Keith Richards, Ronnie Wood, and Charlie Watts will give fans what they want and announce a string of gigs.
But they have been in touch a lot more recently – the last time was in central London two weeks ago.
And as long as Mick and Keith can put their bickering aside, the smart money is on it happening.
It is their 50th anniversary after all. It would be rude not to.