Michelle Rodriguez accused of being 'transphobic' for Instagram post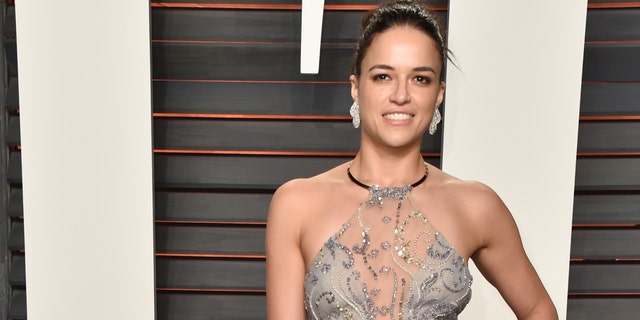 Michelle Rodriguez is in hot water over a photo she posted of herself on Instagram wearing a bushy beard and writing in the caption that it was for the movie, "(Re)Assignment," about a male assassin who an evil doctor turns into a woman.
Rodriguez wrote that she decided to do the role out of boredom and frustration with the lack of creativity in the movie industry.
"I'm glad I took the plunge, the industry seems to be running low on edgy creativity and 'real take a chance' controversy," Rodriguez wrote, "sometimes it makes me want to scream, instead I did what I always do when I'm bored with the 'status quo,' I shot a crazy b movie Indy to express my frustration."
Many of her"Fast & Furious" fans complimented the photo and her work in the movie, but others found it offensive and "transphobic."
"Your way of kicking against the status quo is transphobia," said one person commenting on her Instagram page, "which, surprise, is part of the status quo."
Celebrity gossip columnist Perez Hilton wrote: "We get where she's coming from, but there's a huge difference between creative edginess and exploiting gender reassignment as a plot device for an action flick."
Rodriguez shot back that she was not being insensitive to the transgender community.
At the movie premier in Toronto this week, she said it was a work of entertainment, not a deep analysis of gender reassignment.
"This is an action genre film and we're not trying to get psychological or deep about it, so lay off," she said to The Hollywood Reporter. "It's an entertainment piece. Calm down guys, I'm on your team."
Like us on Facebook