Michael Jackson ordered his brother Randy killed, former bodyguard says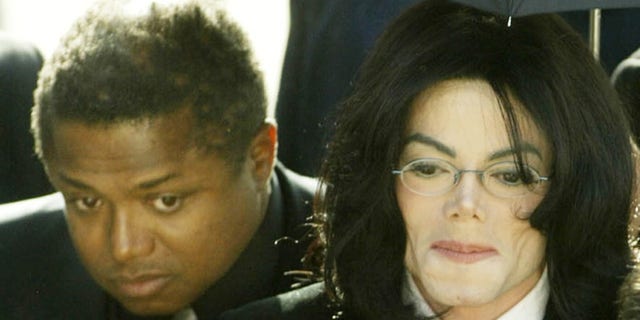 NEWYou can now listen to Fox News articles!
Michael Jackson became so paranoid at one point he ordered his minders to shoot his older brother Randy, former bodyguard Matt Fiddes tells The Sun.
"Michael was caught in a war with his brothers for years," martial arts master Fiddes said."They were desperate to sign him up to a $500 million deal for a Jackson Five reunion tour.
"By 2005 Michael had surrounded himself with Nation of Islam bodyguards and became paranoid to the point that he would bar family from coming into his home.
[pullquote]
"Things reached a head when Randy was trying to force his way past the bodyguards to speak to him in one of his rented homes. Michael ordered him to be shot."
RELATED: Michael Jackon's kids move on.
"He was out of mind on drugs and luckily Randy was OK.
"Michael shouted at the bodyguards that he wanted Randy shot, and Randy really feared he'd be killed.
"I don't think Michael ever intended to kill him and told the guards to shoot him in the leg.
"But Randy was so scared he got on the phone and threatened to call the press."
"He told the bodyguards, 'If you shoot me the whole world will know about it'."
"He then backed off and got out."
Matt, who last Sunday revealed to The Sun Jacko's romance with fellow superstar Whitney Houston, also told how the King of Pop hated his skin color so much he almost burned off his penis with bleaching creams.