Meryl Streep joins the cast of 'Big Little Lies' for season 2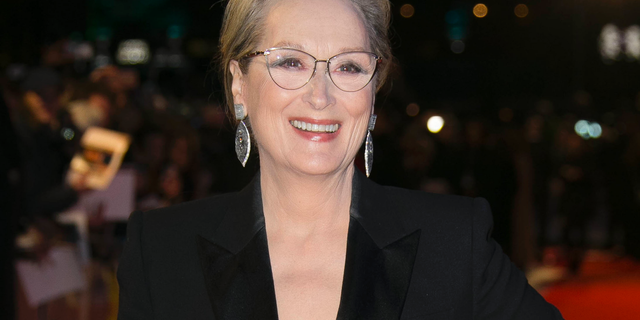 Meryl Streep will star in season two of "Big Little Lies," adding more woman power to the Nicole Kidman-Reese Witherspoon drama.
HBO said in a statement Wednesday that Streep will play Mary Louise Wright, mother-in-law to Kidman's character, Celeste.
Mary Louise comes seeking answers about last season's violent death of her son, Perry, played by Alexander Skarsgard.
Kidman and Witherspoon star in and produce the series, which reaped Emmy, Golden Globe and Screen Actors Guild awards as best series. Kidman, Skarsgard and Laura Dern also collected multiple trophies.
Witherspoon shared her excitement about Streep's casting on social media.
Streep, the most-nominated actor in Oscar history, picked up her 21st nod for this year's awards for her role in the newspaper drama "The Post."
The 68-year-old star is best known for her film work but she has appeared in TV shows before and has won three Emmys. In 1978 she won an Emmy for her role in "Holocaust, and in 2004 she took home the best actress trophy for "Angels in America." Most recently, in 2017, she won an Emmy for narrating "Five Came Back."

Major film stars have been lured to TV by the cable and programming boon, but Streep is the biggest catch yet — especially at a time in which the industry has been forced to pay heed to its treatment of women by the sexual misconduct scandal and pay parity criticism.
No air date has been set.
The Associated Press contributed to this report.