'Melrose Place' actress Amy Locane-Bovenizer reflects on fatal drunk-driving crash: 'I think about the woman every day'
Amy Locane-Bovenizer insisted her 2013 sentencing was a gift.
The former actress, who starred in 1990's "Cry-Baby," as well as "Melrose Place" in 1992, served about two and a half years of a three-year sentence for the 2010 car accident that killed 60-year-old Helene Seeman and seriously injured Seeman's husband, Fred.
The Associated Press reported the 45-year-old was convicted of vehicular manslaughter, assault by auto and other offenses, facing a sentencing range of five to 10 years. She was released in 2015.
NJ.com reported in November of this year the state appealed the ruling of her sentencing, and both sides are waiting for the Appellate Division's decision.
"MELROSE PLACE" CAST: WHERE ARE THEY NOW?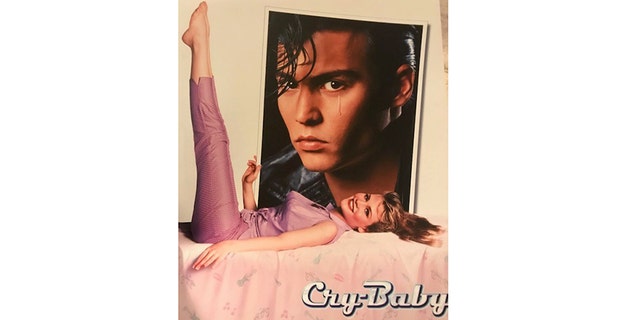 "I thought I would be doing more time," Bovenizer admitted to Fox News about the accident, which she claims to remember only "in fragments."
"You think about second chances," she said. "For me, it was my second chance. I had done everything humanly possible since the day of the accident — just everything humanly possible — to make amends. To get my act together. And I guess for the judge to recognize that, that's probably by what I meant by it [it was a blessing]. But it was a gift."
On June 27, 2010, the intoxicated mother of two attempted to drive to her New Jersey home with a blood-alcohol level of nearly three times the legal limit. Her car slammed into Fred Seeman's vehicle as he turned into this driveway. His wife, Helene, was a passenger.
Bovenizer's lawyers argued a third motorist distracted the former actress by honking and chasing her after being rear-ended.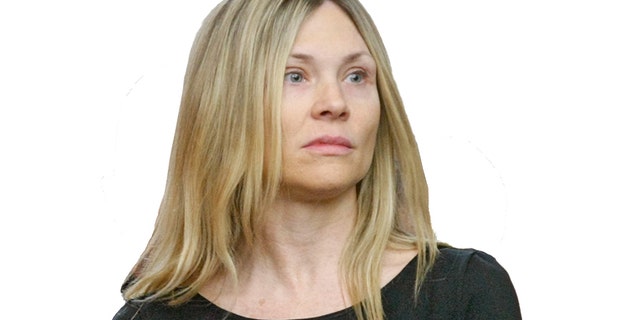 Entertainment Weekly reported Somerset County Superior Court presiding judge Robert B. Reed sentenced Bovenizer to three out of the maximum 15 years in prison, citing it was unlikely she'd ever drive drunk again, as well as his concern for her daughters. The younger suffers from an intestinal bowel disorder.
Her early freedom was criticized by the Seeman family in court.
"I think about the woman every day, the woman who died," said Bovenizer. "There's not a day that goes by that I don't think of her… Unfortunately, I was drinking a little bit more right before the collision happened… It never gets easier to talk about it. It's just such a horrible thing that happened.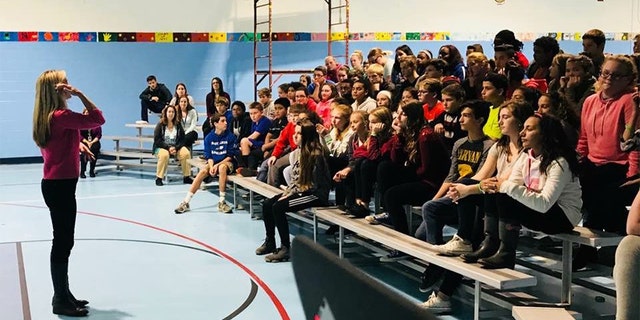 "I feel absolutely terrible for the family… There was a no contact order saying that I couldn't get in touch with them. I couldn't tell them that I was sorry… Family members of mine have written to them and tried to convey how sorry I was. At my sentencing, I said I'm sorry… the family doesn't think I have any remorse, doesn't think I'm sorry."
Reps for the Seeman family did not respond to Fox News' request for comment.
Bovenizer, who said she's been sober since 2010, revealed she has a new purpose in life — educating children about the dangers of drunk driving. Through Steered Straight, an organization that attempts to lead children in a positive direction through motivational speaking, Bovenizer visits schools where she shares her story.
"It's really fulfilling," she said. "You get to go and tell the future about your missteps. And you hope it resonates with them, to not make the same mistakes you did. And I just can't tell you how it just makes you feel so much better knowing that maybe somebody will hear your story and not make [that] mistake. I try to do it as often as possible."
Bovenizer said she isn't looking to earn fans.
"It's a horrible thing, what happened," she explained. "The only thing I could do is try to educate people… I'm not looking for people to like me… The reason why I do it is just so other people don't make my mistake. It's not a popularity contest. I'm not looking for recognition.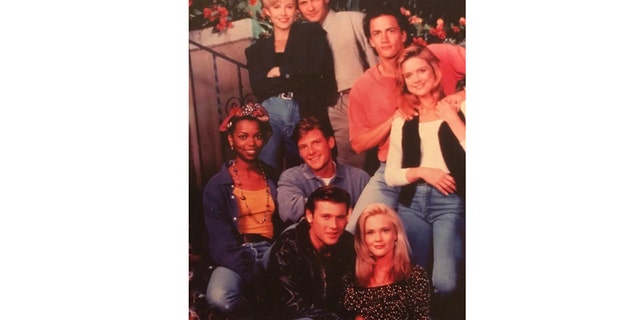 "I just want to tell them that in a blink of an eye, everything can change dramatically. And so, absolutely don't drink and drive, but also if you're dealing with something in the wrong way, utilize your counselor. Talk to a friend. If your friend doesn't want to hear it, go to another friend. Talk about it. Tell your story. Ask for help."
She added, "That's a big thing. A lot of people don't want to ask for help. I was one of those people. I thought it was weak to ask for help. But it's not."
While Bovenizer wouldn't elaborate on what caused her to find solace in alcohol, she said her experience in Hollywood wasn't completely at fault.
"Maybe I felt that, because I didn't make it, the other people did, maybe I was upset with [it], so that's why I drank a little bit," she said. "Does it mean it contributed to it? I guess so. But I also think there was a whole bunch of other things. You know, I don't really want to blame the business. It's a tough business, but I also had a great, great time in the business.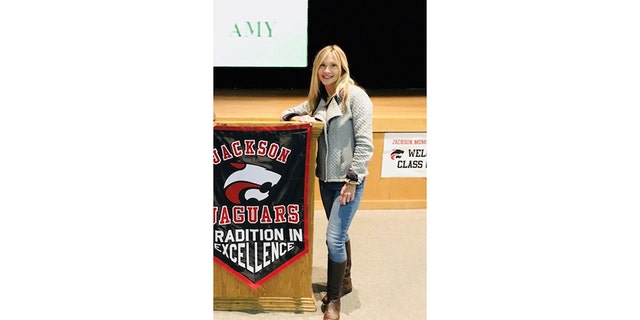 "I don't really think it was anything that happened there. I just don't think I was dealing with things in the best way… My life just went somewhere else. But I wasn't really coping with things as best as I could be… I don't think it was so much the business. I think it was how I was dealing with things."
Bovenizer credited Alcoholics Anonymous, which she attends, for helping her finally address the personal issues she was long plagued with.
"It takes you away from the ego," she said. "I learned to remove [my] ego. When I make a decision, I think about other people and how they're going to be affected by it, not just me, me, me. And you have to be willing to do all of these things. You can't just say, 'This will look good if I do it.' You really have to be committed 100 percent. And I really believe if you throw yourself into sobriety, it works."
However, Bovenizer's freedom may be numbered. She's currently waiting to find out if she'll be heading back behind bars.
"I believe the prosecutor of the family appealed my sentence," she said. "I don't know if I'll have to go back to jail or not right now. So I haven't been able to completely exhale, but I'm doing the best I can to keep my head above water.
"... But this will hopefully make me appreciate life when this is finally over… If someone approaches me and says, 'I thought about doing something last night, but I didn't do it,' that would make it all worth it."