Mel Gibson Allegedly Admits to Punching Girlfriend 'Because She Deserved It'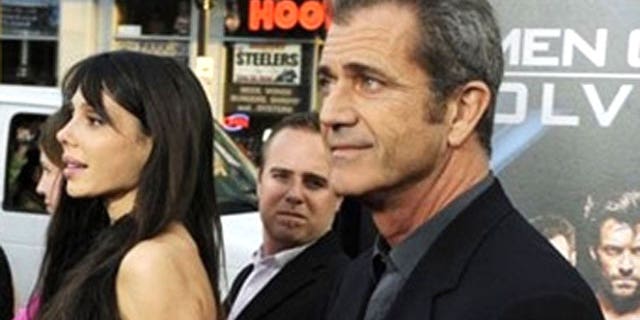 Mel Gibson faces further condemnation after details emerged Wednesday of the actor allegedly admitting to punching the mother of his child twice in the face because she "f***ing deserved it."
RadarOnline, who broke the original story of the star's alleged racist, sexist outbursts against his former Russian girlfriend, has released more details of a recording featuring the Oscar-winning star.
According to the gossip site, a "teary" Grigorieva is heard confronting Gibson while holding the couple's nine-month old daughter, Lucia.
"What kind of a man is that who would hit a woman when she is holding a child in her hands, hitting her twice in the face? What kind of a man is that?" she asks.
The 54-year-old then allegedly responds: "You know what -- you f***king deserved it."
The outburst came during a fight between the former couple at their Malibu mansion on January 6.
The admission sheds new light on a tape leaked to the gossip site last week, where Gibson is allegedly heard making racist, sexist remarks to Grigorieva, a Russian pianist.
"You look like a f***ing pig in heat. If you get raped by a pack of n*****s, it will be your fault," Gibson was recorded as saying.
Grigorieva has accused Gibson of punching her in the face twice during a fit of rage, giving her concussion and knocking out two of her teeth, but her lawyers "vehemently denied" she leaked the tapes.
A lawyer for Gibson has previously denied Grigorieva's claims, saying: "Oksana's deceitful conduct in trying to terminate Mel's access to his daughter continues."