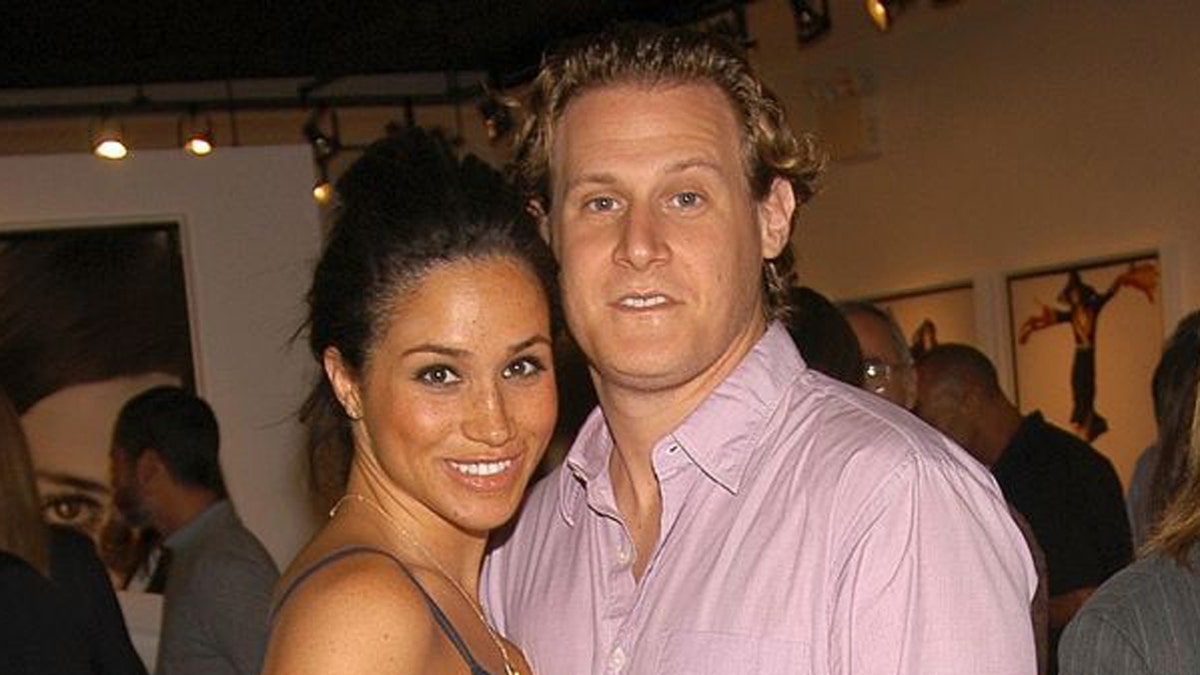 Meghan Markle's TV producer ex-husband is pulling the plug on plans to create a show loosely based on her life — at least for now, according to a report.
Trevor Engelson and the royal bride-to-be wed in a beachside ceremony in Jamaica in 2011 and divorced two years later. It was widely reported in December that Engelson, 41, was working on a Fox show about a man whose wife leaves him for a British prince and them trying to navigate custody of their kids post-divorce.
The show would have added fiction to real-life events as Markle, 36, and Engelson never had kids and the future royal actually only hooked up with Prince Harry in 2016, three years after her divorce.
But an insider told the Sun on Tuesday that Markle's pals talked to Engelson at her behest and convinced him to suspend working on the show, for a little while at least.
"Trevor's project is currently on hold after several months of anguish for Meghan," a senior TV executive, who asked not to be named, told the outlet. "The plan was for the series to come out during the aftermath of the royal wedding later this summer, but things have changed."
Markle reportedly reached out to her ex to thank him for pausing the project.
"She did reach out to him — with Harry's agreement — to thank him for not telling their story in public," the source said.
This story originally appeared in the New York Post.