Meghan Markle, Prince Harry's marriage receives formal consent from Queen Elizabeth II
Queen Elizabeth II has given her official seal of approval for Prince Harry and Meghan Markle's marriage.
The queen gave her declaration of consent during a Privy Council meeting on Wednesday.
"I declare My Consent to a Contract of Matrimony between My Most Dearly Beloved Grandson Prince Henry Charles Albert David of Wales and Rachel Meghan Markle, which Consent I am causing to be signified under the Great Seal and to be entered in the Books of the Privy Council," the statement released to the public on Thursday read.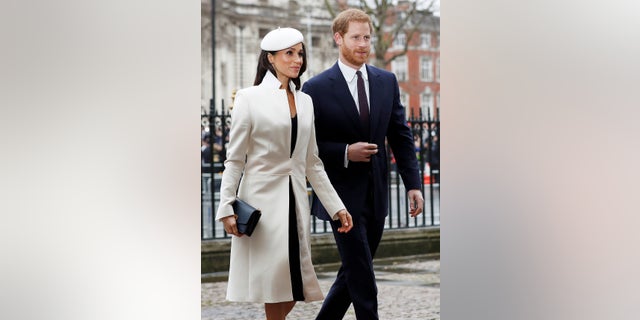 Markle, who will marry Harry on May 19, has been juggling a busy schedule of wedding planning and attending events since her engagement was announced in November.
MEGHAN MARKLE AND PRINCE HARRY'S ROYAL WEDDING: EVERYTHING YOU NEED TO KNOW
The royal family broke tradition in December when Markle was invited to attend the queen's special Christmas Day celebration — usually reserved for official family members.
The former actress attended her first official event with Queen Elizabeth on Monday.
Markle and Harry will wed at St. George's Chapel at Windsor Castle. The couple announced earlier this month they will be inviting 2,640 people to celebrate their wedding day. Among those invited will be the general public and people representing charities and organizations Harry and Markle support.
Markle was also reportedly baptized into the Church of England in a secret ceremony.