Meghan Markle, Prince Harry step out for first official engagement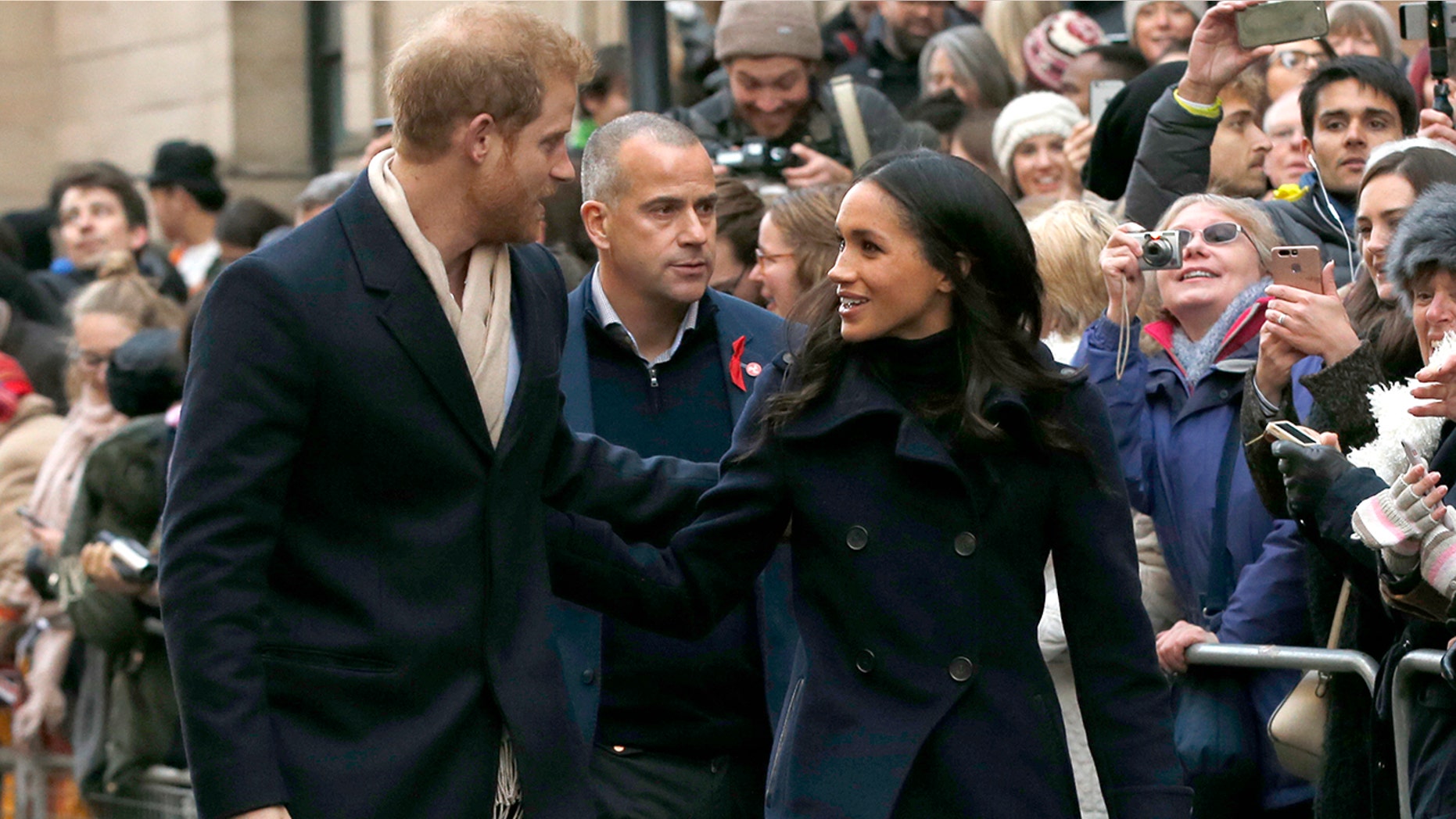 Meghan Markle and Prince Harry were greeted by hundreds of adoring fans during their first official engagement on Friday.
The American actress and British royal attracted fans waving both American and British flags along the streets of Nottingham on Friday. The fans camped out in the hopes of catching a glimpse of the newly engaged pair.

The trip is the first official engagement for Harry and the former "Suits" star since they announced earlier this week that they would wed. They plan to tour Britain in the next six months to give Markle an opportunity to learn about the country before their wedding at St. George's Chapel at Windsor Castle.
Markle smiled and looked confident as she basked in the adoration of a crowd that had waited for hours in the cold to catch a passing glimpse of the couple.
A few were lucky enough to see the engagement ring up close as Markle shook hands. But the ring was old news for British commentators, who instead focused on her handbag — a Strathberry tri-color leather tote designed in Scotland and handcrafted in Spain.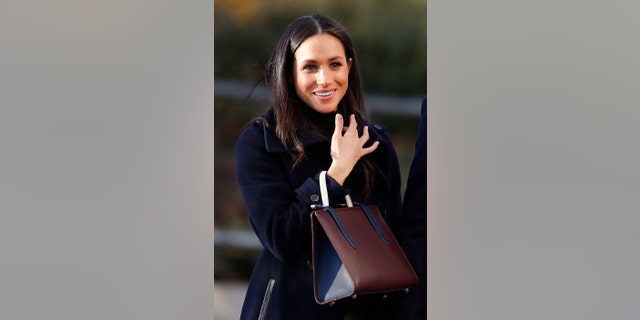 The couple traveled to the east Midlands in England to visit to a youth project and to raise AIDS awareness. Their fans followed.
It is Prince Harry's third visit to Nottingham since October last year. The prince has long championed AIDS charities, following in the footsteps of his mother, Princess Diana.
The Associated Press contributed to this report.