Mayim Bialik: I want to look 'hot and holy' at the Emmys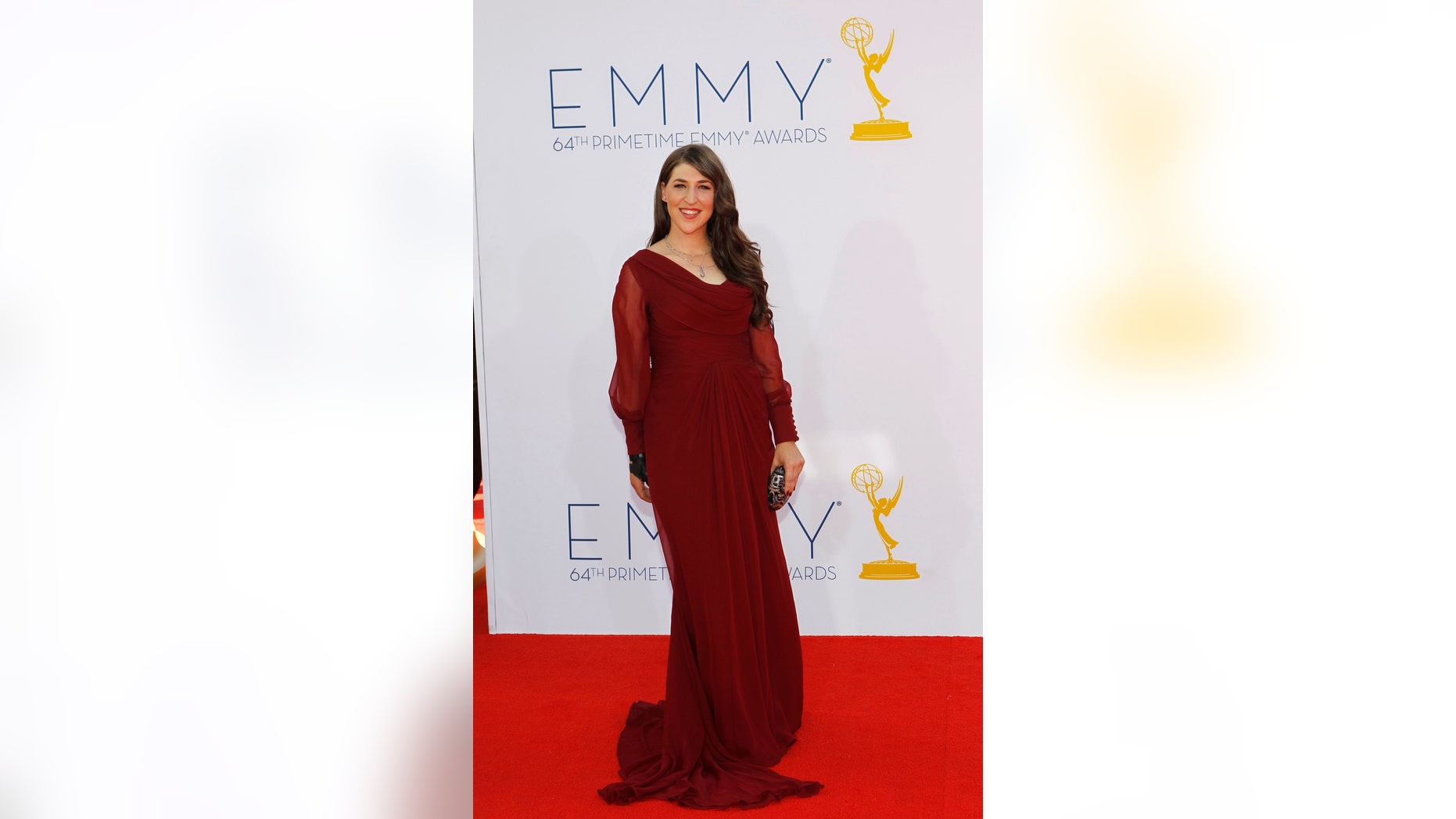 Mayim Bialik isn't one to show a lot of skin on the red carpet, and that isn't going to change at this year's Emmys.
Bialik, who is nominated for Outstanding Supporting Actress in a Comedy Series, blogged about her fashion plans ahead of Monday night's 66th Primetime Emmy Awards.
The "Big Bang Theory" star is an orthodox Jew and always opts to cover up when posing for pics.
"This dress will still attempt to strike the balance between hot and holy," she wrote on Kveller.com. "I will still be covered pretty much from neck to ankle. There will be some clavicle and upper chest action which I am totally comfortable with."
Bialik revealed Oliver Tolentino made her dress for the awards show in just nine days.
She added that she had plenty of anxiety leading up to TV's biggest night.
"Worry not, because I'm still worrying enough for all of us: in general, and particularly about what's going to go down on Monday, both fashion-wise and awards-wise."