Matt Lauer wants $30 million from NBC after his firing for sexual harassment, report says
It seems Matt Lauer's battle at NBC is not quite over. A new report indicates that the star's lawyers are hoping to get him a reported $30 million for his contract that was supposed to take him through 2018, providing the disgraced TV host with a massive golden parachute.
According to Page Six, Lauer's lawyers are working on a plan to get him the remainder of his $20 million per year contract, which would have run another year and a half had he not been terminated over allegations of sexual misconduct.
In 2016 he renegotiated a deal with the network, but the question now is whether or not a morality clause embedded within the contract allows the network to withhold the remainder of his payment, which would be roughly $30 million.
Lauer's lawyer, William Zabel, did not immediately respond to Fox News' request for comment.
As previously reported, Lauer was abruptly removed from his position as anchor and host of the "Today" show on Wednesday after an employee came forward with proof of sexual harassment. Since then, the number of women accusing him of misconduct has grown to eight.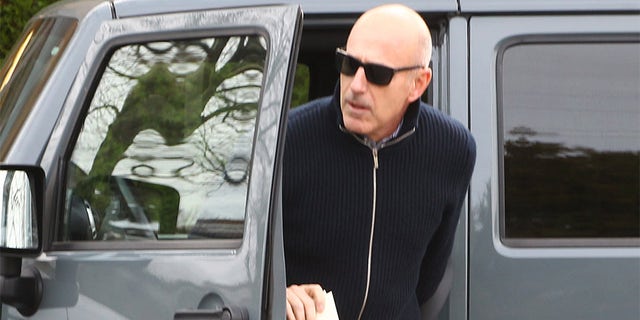 Early reports indicate that Lauer's behavior ranged from exposing himself, making inappropriate comments and even allegedly gifting a sex toy to a staff member.
On Thursday, Lauer issued a statement on "Today" that was read by his former co-hosts apologizing for his actions.
"There are no words to express my sorrow and regret for the pain I have caused others by words and actions. To the people I have hurt I am truly sorry," he wrote. "As I am writing this I realize the depth of the damage and disappointment I have left behind at home and at NBC. Some of what is being said about me is untrue or mischaracterized, but there is enough truth in these stories to make me feel embarrassed and ashamed. I regret that my shame is now shared by the people I cherish dearly."
Later that day, he was spotted for the first time in public meeting with friend and longtime lawyer, Edward D. Burke Jr., who handed him an envelope before he drove away.