Matt Lauer had 'huge bag of sex toys' in his office, Meredith Vieira jokes in resurfaced video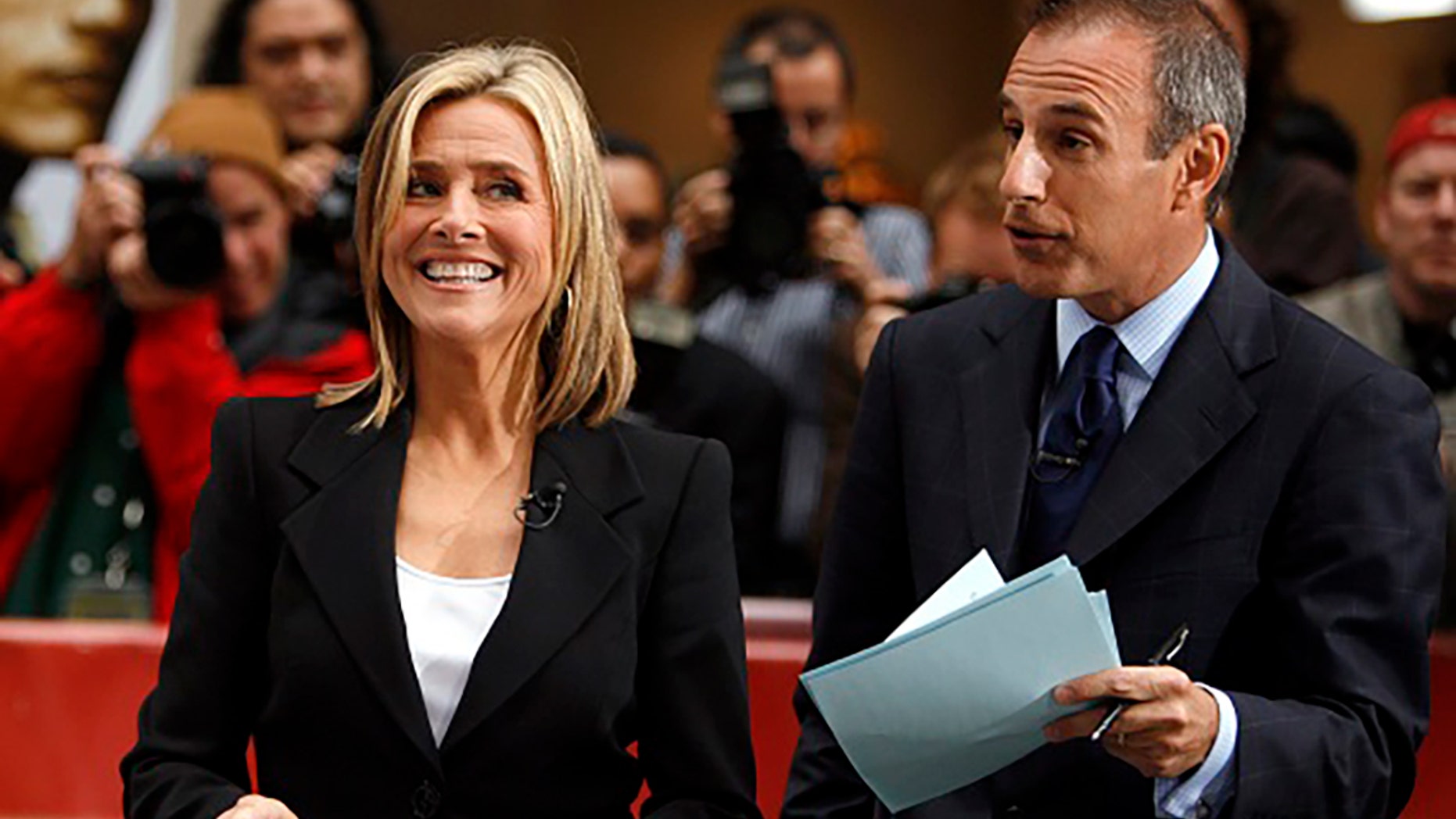 Former "Today" show co-host Meredith Vieira laughed with Matt Lauer about the time she went into his office and found a "huge bag of sex toys," in a resurfaced video from 2016.
Lauer appeared on "The Meredith Vieira Show" with his then-co-host Savannah Guthrie in May 2016, and Vieira recalled the time she went "snooping" in his office and discovered the bag of sex toys.
"You had a huge bag of sex toys, yes you did, in your closet, Matt," Vieira told her studio audience.
The audience audibly groaned as an uncomfortable Guthrie shook her head and cringed at the statement.
NBC: MATT LAUER'S SEXUAL HARASSMENT ACCUSERS COULD NUMBER 'AS MANY AS 8' WOMEN
Lauer attempted to explain the explicit toys.
"Wait a minute. Wait a minute. Wait a minute," Lauer responded. "We had a guest on the show who was a sex therapist. I think you (Vieira) did the segment, actually."
Vieira, looking confused, said she did not do the segment.
Lauer continued that the sex therapist gave "each of us a shopping bag of stuff."
Vieira replied that she did not receive anything.
Lauer said he did not know what to do with the sex toys and left them in his closet. The former "Today" show host said Secret Service agents went into his office the next day before he did an interview with Laura Bush where they found the X-rated toys. Lauer recalled being embarrassed.
Lauer was fired by NBC News Wednesday following a "detailed complaint" of sexual misconduct against the news anchor. As many as eight women have come forward accusing Lauer of sexual misconduct. NBC has denied its executives knew about his alleged indiscretions until a meeting earlier this week.
One woman claimed to Variety Lauer gifted her a sex toy with a graphic note, making the 2016 video with Vieira all the more awkward.
MATT LAUER CAUGHT TELLING MEREDITH VIEIRA TO 'KEEP BENDING OVER LIKE THAT' IN 2006 VIDEO CLIP
The latest resurfaced video is not the first uncomfortable clip between Lauer and Vieira. In a video unearthed by TMZ on Wednesday, Lauer was seen and heard on camera whispering inappropriate comments to Vieira.
"Keep bending over like that, it's a nice view," Lauer told Vieira on the set of The "Today" show, reportedly in October 2006.
The comments from Lauer, according to TMZ, were made when the NBC morning show cut to commercial — however, a local affiliate kept the show live on air with the network's in-studio camera feed.
Lauer issued a statement Thursday reading: "There are no words to express my sorrow and regret for the pain I have caused others by words and actions. To the people I have hurt I am truly sorry.
Fox News' Nicole Darrah contributed to this report.