Martina McBride and Billy Ray Cyrus team up to honor the Beatles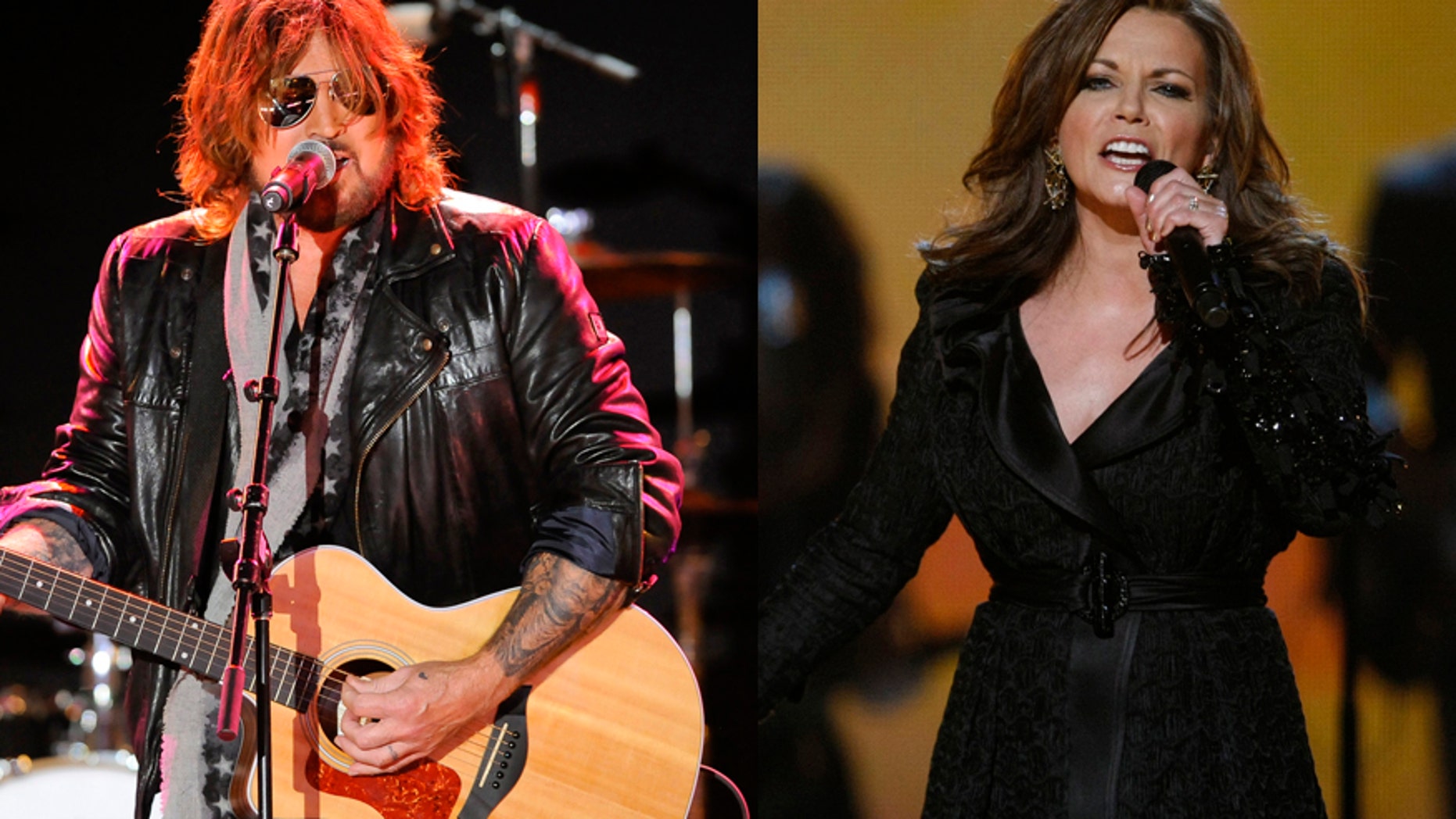 Martina McBride and Billy Ray Cyrus channeled their Beatle Mania to pay tribute to the Beatles' Los Angeles Invasion at a three-day event at the Hollywood Bowl in Los Angeles.
Over the weekend, McBride and Cyrus helped commemorate the legendary rock band's 50th anniversary of their first appearance in L.A. Other stars included in the tribute were Michelle Branch, Mary Lambert, Liv Warfield, Allen Stone, Australian singer Vanessa Amorosi and "The Newlywed Game" host Bob Eubanks, who helped the Beatles secure their gig at the Hollywood Bowl.
Each evening featured the Beatles' original setlist from Aug. 23, 1964, from the opening number "Twist and Shout," to the final song, Little Richard's "Long Tall Sally." In the second part of each show, singers performed songs that hadn't yet been written at that point, featuring tracks like "Strawberry Fields" and "Hey Jude." Vintage clips and other memorable footage were shown in celebration of the Fab Fours first iconic show at the Hollywood Bowl.
[youtube 72HOCKGQX_Q]
They only wanted to play the Hollywood Bowl because of its iconic status, Eubanks tells the Los Angeles Times. There was another organization I wont name names that tried to take the show away from me and wanted to put them into the Coliseum. Had they played the Coliseum, they would have done well. But they wanted the prestige of the Hollywood Bowl.
Each of the singers performed some of the Beatles biggest hits, including "Hard Days Night," "All My Loving," "A Little Help From My Friends" and "Yesterday." McBride lent her beautiful vocals to the massive hit "Let It Be" and Cyrus sang "Hey Jude."
Country and the Beatles have been interspersed numerous times before, including Brad Paisley, Keith Urban and others' contributions to celebrating the band's first appearance on "The Ed Sullivan Show."
Watch Billy Ray Cyrus Sing 'Hey Jude'
[youtube RChQxGAcT3Q]