Mark Wahlberg Strips Down for Sports Illustrated Cover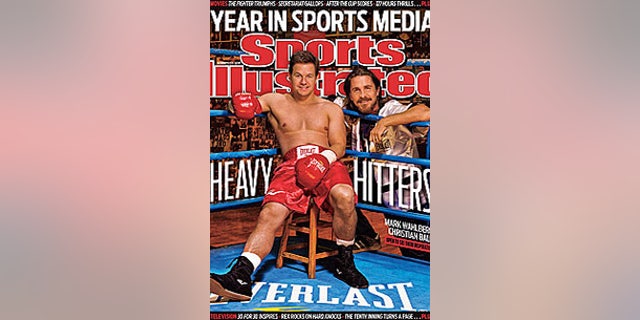 The Fighter stars Mark Wahlberg and Christian Bale grace the cover of this week's Sports Illustrated.
Wahlberg, 39, appears in his boxing shorts and gloves to promote the film in which he plays Lowell, Mass., boxer Mickey Ward. Bale, who poses with him in the photo, plays Ward's older half-brother and trainer Dickie Eklund in the movie.
See more photos of Mark Wahlberg
"As somebody who always dreamed of being a professional athlete, to be on the cover of Sports Illustrated is an amazing accomplishment," he tells People. "In fact, it's a knockout."
The photo marks one of the only times in the magazine's 56-year history that a non-athlete has scored the cover. Ed Sullivan appeared as a golfer on a 1959 cover and, more recently, Stephen Colbert posed in 2009.

The Fighter opens wide on Friday.
View original Mark Wahlberg Strips Down for Sports Illustrated Cover at TVGuide.com
Other Links From TVGuide.com