Mariah Carey moved to tears by 'Voice' contestant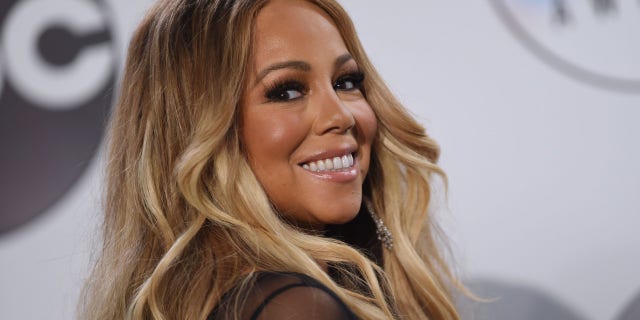 Mariah Carey got emotional during her stint on "The Voice!"
The 48-year-old singer appeared on Monday night's episode, where she served as the key adviser during the Knockout Rounds. While working with team Jennifer Hudson, Carey was moved to tears by MaKenzie Thomas' performance of the Bee Gees 1977 hit song, "How Deep is Your Love."
"You are making me cry over here," Carey said following Thomas' rehearsal performance.
"Oh gosh, no, don't cry!" the 20-year-old singer exclaimed in awe, before declaring to the camera, "I was like, 'Oh my goodness, I just made Mariah Carey cry.'"
For Carey, the emotion came from the power in Thomas' voice. "I love MaKenzie," Carey gushed to the cameras. "She is so musical, the way she was moving through the song with her voice was powerful."
Mariah Carey Will Be an Advisor on 'The Voice' Five Years After Judging 'American Idol'
Carey continued to praise the contestant, telling Thomas directly just how much she enjoyed the performance. "I like this version of the song and I would buy it," Carey said. "You feel genuine to me and that's what I love about it."
"Oh my gosh, that means so much," Thomas exclaimed.
Kelly Clarkson and Jennifer Hudson Are the Epitome of Friendship Goals on 'The Voice'
As is a surprise to no one, Thomas went on to wow in her final performance, besting her teammate, Mike Parker, who sang The Script's 2008 song, "Breakeven."
Kelly Clarkson, a competing coach on the series, was so blown away by the performance that she had a physical reaction.
"Miss Thing, I legit got a leg cramp," the 36-year-old Voice coach declared following Thomas' performance. "I was like, 'Oh my God, I don't know what to do!' Why are you hurting me, MaKenzie?! I turned around, I didn't know where to go. The one riff went to the Lord, said hello, came back down, gave me a leg cramp. If I had to choose, I'd definitely go with leg cramp girl, MaKenzie."
'The Voice': Blake Shelton Kisses Adam Levine After Rare Endorsement
Hudson, 37, took Clarkson's advice, choosing Thomas as the winner of the Knockout and securing her spot in the live shows. "She made Mariah Carey cry and I just want to continue to see what more she has in store," Hudson told the cameras following her decision.