Manziel partied till the wee hours after the draft pick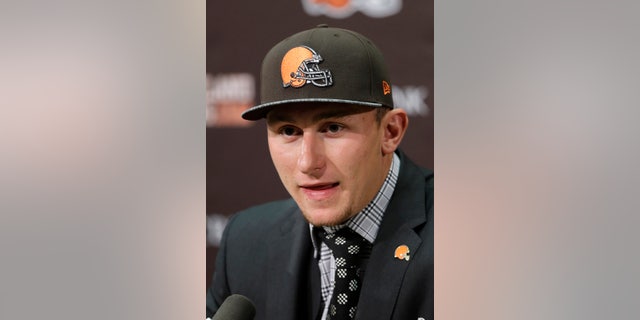 Johnny Manziel wasn't discouraged by his agonizing wait at the NFL Draft in Rockefeller Center — he partied like a winner at Avenue nightclub in Chelsea until the early hours of Friday with stars who included Drake reports The New York Post.
After finally being picked by the Cleveland Browns, Johnny Football didn't lose his swagger and was seen doing rum shots and swigging from a 6-liter Methuselah of Perrier-Jouët Champagne, all while surrounded by attractive women and sweaty suited sports agent types.
Manziel, still wearing his shirt and tie, was the center of attention at the party in the club's mezzanine, where well-wishers included Drake, Birdman, Cleveland Cavaliers' Kyrie Irving and Texas A&M coach Kevin Sumlin.
One witness told the newspaper, "Manziel held court at a private booth, as girls flocked to his table. He looked like he was loving the attention. He did shots of Atlantico [rum] and flirted and danced with the girls before spraying Champagne over everybody. We hope Manziel continues to love the game as much as he's obviously loving the fame."
Despite the late night revelry, which ended around 3 a.m., a tired-looking Manziel still made it to Friday's introductory news conference at the NFL football team's facility in Berea, Ohio.