Madeleine Stowe: Mel Gibson I know is no anti-Semite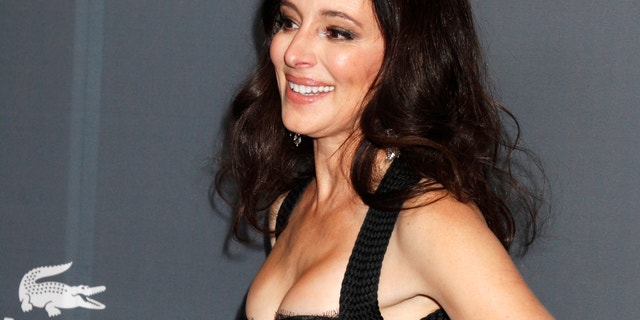 NEWYou can now listen to Fox News articles!
Mel Gibson may not have many friends left in Hollywood, but he can count his former co-star Madeleine Stowe among them.
The "Revenge" star, who appeared with Gibson in the 2002 movie "We Were Soldiers," tells Katie Couric that she still considers Gibson a friend and praised the humanitarian work that he has done with his ex-wife Robyn Moore.
"He has been a very good friend to me," Stowe says on Wednesday's Katie. "He's very tortured by what's going on. I do not believe that he's an anti-Semite in my heart of hearts. I think that he's a very complex, deep individual."
Maccabees screenwriter claims Mel Gibson "hates Jews," planned to have ex-girlfriend killed
Though she declined to speculate on the mindset or motivation behind comments that Gibson has made that have been perceived as racist and anti-Semitic, Stowe said that she has personally never seen that side of him.
"I can only tell you the Mel that I know," Stowe tells Couric. "And he was probably one of the most wonderful people on the set, ever. ... He's a special man."
As the villain Victoria on Revenge, Stowe knows what it's like to be nearly universally loathed, so perhaps that's why she's able to empathize.
Watch a clip of Stowe's interview with Couric below (Password "katie"):