Lizzy Caplan talks 'Masters of Sex,' love and more sex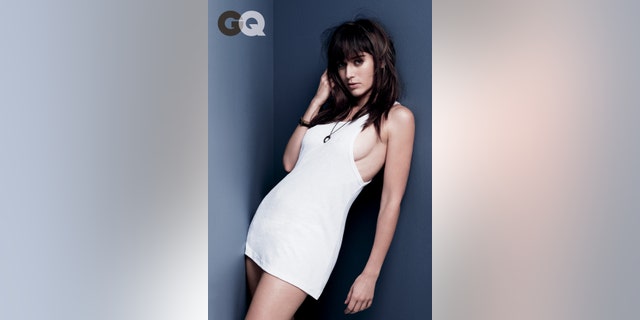 Lizzy Caplan is comfortable being naked. So comfortable, in fact, that she didn't even want to talk about nudity when she sat down with GQ to discuss her new series "Masters of Sex."
For the October issue of the magazine, Caplan said she was sick of the questions about how comfortable she is with her naked body and preferred to talk about sex instead and her new Showtime series.
Click here for more on Caplan from GQ
"If you watch 'Masters of Sex,' you will score chicks," she told GQ confidently, adding that men and women alike will find the show appealing.
The series focuses on the lives of sex researchers Dr. William Masters and Virginia Johnson.
"They basically figured out that the female body is far better equipped for sex than the male body," Caplan explained. "Women can have multiple orgasms; men cannot. They're actually the sexual athletes, not the men."
She said when talking about sexuality, there's still a double standard out there.
"If a woman said to me, 'Hey missy, you look like ménage trois material,' yes I would find that flattering. If a man said that to me, I would be offended. It's a double standard."
Another thing that can be offensive is the L word, she explained.
"If a guy said to me I reminded him of his childhood pet because of how much he loved her, I would say 'I'm very uncomfortable with the word love, and so please get out of my house,'" she joked.