'Little People, Big World' stars Tori and Zach Roloff assure fans they're staying with the show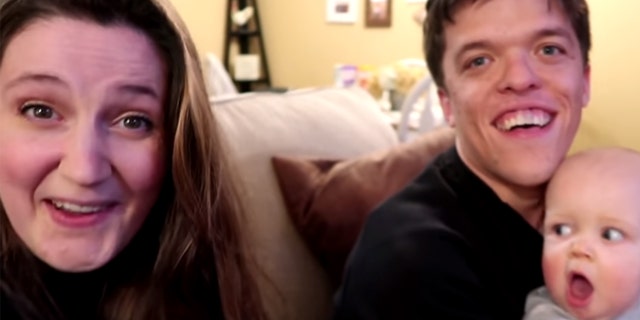 Following the announcement that longtime "Little People, Big World" stars Jeremy and Audrey Roloff are leaving the show, two other cast members are assuring fans that they're not done sharing their life's journey just yet.
Tori Roloff assured her fans on Instagram that she and husband Zach Roloff will continue to appear on the TLC reality series for the foreseeable future. In her Instagram story from July 10, Tori responded to a fan's question on the matter in no uncertain terms.
"We're not going anywhere!" she wrote.
The star then noted that their son, Jackson, who they welcomed in May of 2017, will also continue on the show. After that, she proceeded to respond to fans' questions about her future with the show and life with her husband. One fan asked why they decided to stick with the show after all this time.
"Because we feel like we're not done telling our story," Tori responded.
The news comes just one day after Zach's twin brother, Jeremy, and his wife Audrey announced on social media that they made the decision not to continue with the show.
"After 14 years, over 300 episodes, and 17 seasons, the time has come," Jeremy wrote, alongside a photo of himself and his wife sitting on a bale of hay in a barn with their 9-month-old daughter, Ember Jean.
"A year ago I made the decision that this season would be our last. It has been an amazing run, and I can't say thank you enough to all of you who have watched and supported us along the ride," Jeremy continued. "We have the most loyal fans on TV and we appreciate every one of you. You are what made doing this so fun."
The star assured fans that, although he'll no longer appear on the reality series, he and his wife aren't going anywhere.
"We wish Jeremy, Audrey, and Ember the best, and are excited to continue to keep up with other members of the Roloff family when Little People, Big World returns next year," TLC told Us Weekly in a statement.