Lindsay Lohan swears off dating as she prepares for new film, reports say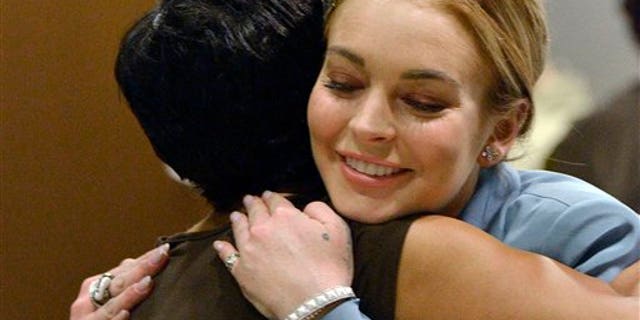 LOS ANGELES – Lindsay Lohan has sworn herself off dating as she prepares to play Elizabeth Taylor in a movie about the late screen legend's life, TMZ reported Monday.
The 25-year-old, who completed her probation relating to DUI and theft offenses last week, said she wants to avoid any relationships or emotional attachments for the time being, sources said.
Instead of dating, the actress wants to spend her time reading the script for the upcoming Lifetime movie, named "Liz and Dick," and focusing on the role.
The "Mean Girls" star is said to be keen to make a comeback following her recent struggles with the law and does not want a relationship to get in the way.
Lohan's legal woes began in 2007 with back-to-back DUI charges and escalated in 2010, when she spent 14 days in jail after a missed progress report hearing, as well as skipped alcohol education classes.
While still on probation, Lohan was charged with the theft of a necklace last year, to which she pleaded no contest.
However, after going under house arrest last summer and having several compliance issues in the fall, Lohan finally began to turn things around.