Lindsay Lohan Shocked at Sentence, Career in Tailspin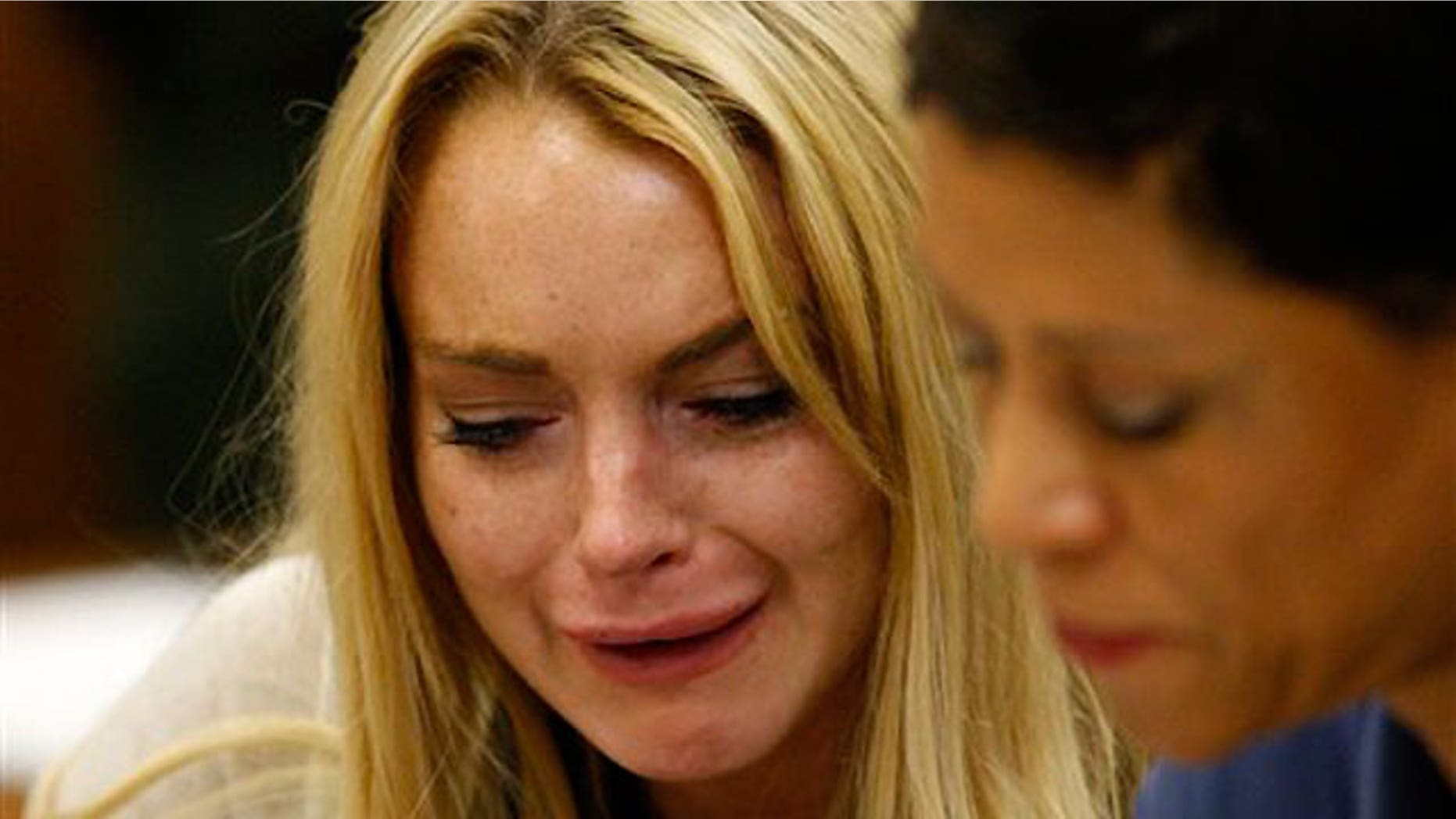 LOS ANGELES – "Lindsay Lohan Sentenced" became the top trending topic on Twitter Tuesday, and for good reason.
Judge Marsha Revel of the Los Angeles Superior Court slapped the "Mean Girls" star with a 90-day prison sentence, followed immediately by a mandatory 90 days in an in-patient rehab facility, due to Lohan's violation the terms of her probation from those highly-publicized DUI arrests in 2007.
But according to an insider close to the Lohan camp, neither she nor her pals thought she would get anything more than a slap on the wrist.
"Lindsay has been going out, getting on with life as normal. She, and everyone else, genuinely thought that she would be given a bit of a scolding and released. Nobody ever even thought she would do a day in jail," a source told Pop Tarts. "This is such a shock."
SLIDESHOW: Lindsay Lohan's Improved Courtroom Style - Too Little Too Late
The star was apparently slated to head to London next week to meet with a billionaire film investor from Dubai for a week of partying, ahead of signing off on an undisclosed indie film role.
But despite the surprise sentence and tears in the court room, we're told LiLo is staying positive as her friends rally around her.
"She was really shaken up at first, but she's staying strong. Her friends and family have really calmed her down," said the source.
SLIDESHOW: Lindsay Lohan's Wild Life
And while her film career hasn't exactly been top notch in recent years, could this mark the end of the line as far as Lindsay Lohan's life as an actress?
"Lindsay's party train of denial is over, her employability over the next five years is impossible. She can't get insurance, she is too much of liability. Even if her best friend wanted to make a movie with her, it just couldn't happen," said longtime Hollywood publicist Michael Levine. "Does that mean its over for good? Ask Robert Downey Jr. Of course she can come back. But the question is, will producers and the public be bothered with her by then?"
Lohan, however, begs to differ.
"She is confident that she will get through this and have a comeback. Lindsay knows she can work again," added her pal. "The jail sentence has just made her more motivated to succeed."
A Lohan insider told us she was negotiating four or five film deals as of last week, and was focused on getting her life back on track. Still, while she may be trying her best to recover some semblance of a career, our source tells us it is "all one step forward and then two steps back" for Lohan.
Lohan is also slated to play the part of late porn star Linda Lovelace in the biopic "Inferno," but according to Levine, securing a completion bond will now be an incredibly difficult task for the filmmakers.
Just last week the actress, who turned 24 on Friday and celebrated with cigarettes and Red Bull at Hollywood hotspot The Colony, was reportedly fired from the upcoming film "The Other Side," after its investors considered her ever-declining public profile.