Lifetime's 'Harry & Meghan: A Royal Romance' drops first teaser trailer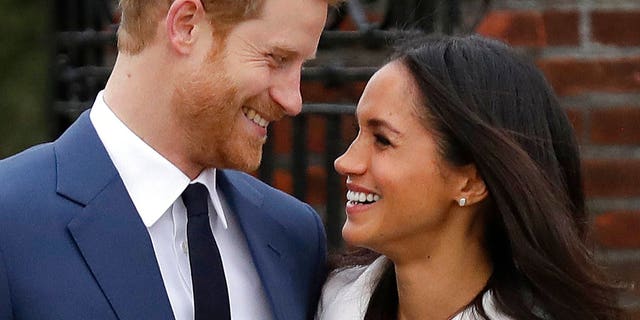 Fans of all things royal will likely be salivating over Lifetime's first look at the upcoming TV movie "Harry & Meghan: A Royal Romance," which depicts the meeting and courtship of Prince Harry and actress Meghan Markle.
As previously reported, Lifetime was hard at work after the real-life couple's engagement in November. Now, fans can finally get their first look at actors Murray Fraser and Parisa Fitz-Henley as the title roles in the fictionalized film based on their relationship.
The below 20 second teaser may be short, but it packs a lot for those curious about the royal couple to chew on ahead of their real-life wedding. The film will depict their meeting after being set up by friends through to their courtship, which was initially shrouded in secrecy. It will also depict the struggles that arose from the media attention they received once their relationship was made public, particularly Markle's scrutiny for being a divorced American actress entering the royal family.
"I don't need my life to be this perfect royal picture…I just need you," the Prince Harry character says in the below clip just before proposing.
The film airs on Lifetime on May 13.