Liam Hemsworth is taking things slow with new girlfriend Maddison Brown after a rough divorce with Miley Cyrus, according to a new report.
Two months after announcing their highly publicized divorce, Hemsworth found himself smitten with his new lover and fellow Australian. The couple was recently spotted enjoying an intimate lunch and holding hands in the subway in New York City. The two were also spotted kissing in the city the following day.
Although the couple has been open with public displays of affection, a source close to Hemsworth told People that "Liam is taking it slow, but he's definitely interested in her."
MILEY CYRUS' BEAU CODY SIMPSON PENS ROMANTIC POEM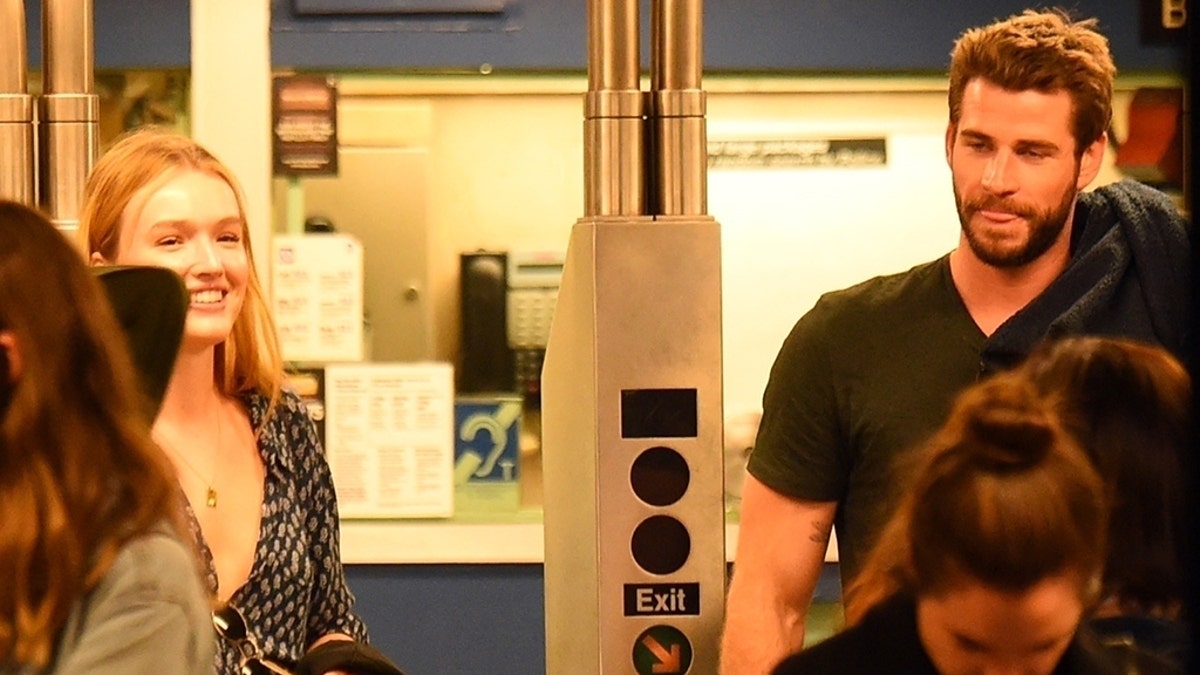 Another unnamed source told People that the two met through mutual friends.
"They have only known each other for a few weeks but are getting on great," said the source. "Both being Aussies, their love for the beach and the fact that they share careers has bonded them."
MILEY CYRUS SERENADED BY CODY SIMPSON AT HOSPITAL AFTER SINGER REVEALS TONSILLITIS DIAGNOSIS
On the other hand, Cyrus has been very open about her relationships. The former "Hannah Montana" star was spotted shortly after her divorce on an Italian vacation with reality TV star Kaitlynn Carter, whom she dated for a month.
Immediately after, Cyrus entered a relationship with Australian musician Cody Simpson. Earlier this month, Cyrus hit back at critics who have accused her of moving on too fast from Carter, 31, and Hemsworth, 29.
CLICK HERE TO GET THE FOX NEWS APP
"Men (especially successful ones) are RARELY slut shamed," she said. "They move on from one beautiful young woman to the next MOST times without consequence. They are usually referred to as 'legends,' 'heart throbs,' 'G,' 'Ladies Man,' etc…. where women are called sluts/whores!"
"I am trying to just THRIVE/survive in a 'mans' world," Cyrus explained. "If we can't beat em, join em! If our president can 'grab em by the p-----'…. can't I just have a kiss and an açai bowl?!?!" she added.