LBB (Little Black Bikini) Showdown: Rihanna vs. LeAnn Rimes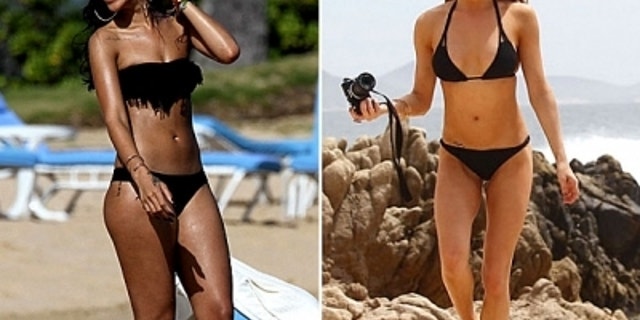 NEWYou can now listen to Fox News articles!
If there are two women capable of igniting a bikini trend, it's these two.
LeAnn Rimesand Rihanna both love to strut their stuff in skimpy swimsuits, and this week, they did it in a similar fashion.
The pop singer and country crooner both wore what we're labeling a LBB (little black bikini).
Rihanna, 24, was vacationing in Hawaii while LeAnn, 29, traveled to Cabo San Lucas, Mexico with her husband Eddie Cibrian, 38, to renew their vows.
No doubt these women know how to rock teeny bikinis, but who rocked the LBB best?
Cast your vote in our poll and stand by your bikini-clad gal in the comments.
If you're still on the fence, click here for Rihanna and LeAnn's best swimsuit looks.