'Law & Order: SVU' recap: Team tackles tough case; Whoopi Goldberg makes appearance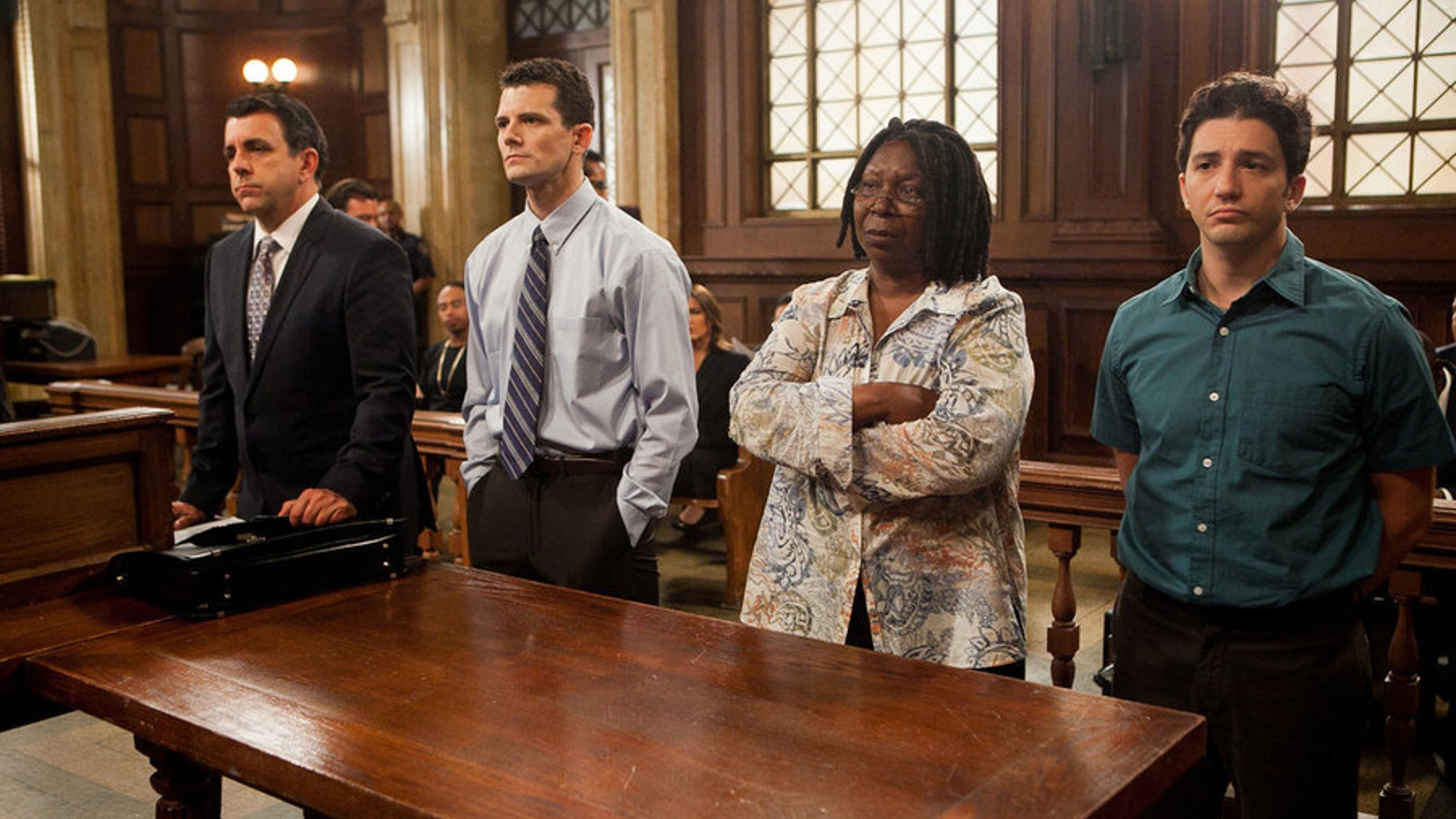 [SPOILER ALERT: The following article contains spoilers for a recent episode of "Law & Order: SVU"]
A starving toddler wandering alone on the streets leads to the discovery of a shocking and systemic problem within the Department of Child Services on the latest installment of "Law & Order: SVU."
Three year-old Bruno Ozuna is unattended and hungry when he breaks out of his apartment in a low income housing project and ends up in the care of the SVU team. When the child's parents can't be found, Sgt. Benson (Mariska Hargitay) and Det. Cars (Peter Scanavino) head straight to the office of DCS.
There they meet the boy's case worker, Keith Musio (John Magaro). He takes them to the family's home where they discover Bruno's 8-year-old half-sister Keisha malnourished and locked in a dog cage.
Finn (Ice T) eventually finds the mom, Manuela Ozuna (Jessica Pimental) high on drugs and panhandling on the side of the street. He brings her in for questioning. At the station, Manuela tells Carisi and Rollins (Kelli Giddish) that the girl was placed in the cage for crying and making too much noise.
Keisha – somewhat predictably– dies and suddenly it becomes a homicide case.
Benson wants to charge the case worker in connection with the girl's death. ADA Barba (Raul Esparza) is at first resistant, but quickly agrees.
Liv and Carisi pay another visit to DCS to speak with supervisor Janette Grayson (Whoopi Goldberg).
She reads from a report filed two weeks earlier which says that the child appeared to be completely healthy.
Enter Matt Sheridan, deputy commissioner, who assures the SVU team that his agency is reviewing every moment leading up to the child's death. He refuses to hand over any information without a subpoena. Someone is starting to look guilty…
Back at the station, Rollins has somehow procured a stack of case worker Keith's reports for the past several months and notices some major discrepancies. She figures he hasn't seen the Ozuna family in months.
She also determines that Keith scanned in backdated copies of his reports on the Ozuna family the day after Keisha died. The visits he is documenting all allegedly took place at times when he was in court or seeing other cases miles away. Supervisor signed off on them.
The case looks like it could be a slam dunk until Benson and Barba are summoned to meet with the Deputy Commissioner of the NYPD. He says his bosses do not wish to prosecute or have SVU continue to investigate. He orders Benson to drop the case.
She must comply, but Barba doesn't work for the Department, so he calls a press conference and makes the investigation very public.
Keith, Grayson and the Deputy Commissioner are all picked up and charged with manslaughter.
Chief Dodds (Peter Gallagher) shows up and finds Benson's crew is still working the case. He warns her to stay out of it or it could cost her a promotion to lieutenant.
Soon after, Carisi gets the call that the team is waiting for: Keith is ready to flip on his former co-workers and testify that they called him into the office on a Saturday and "forced" him to falsify the documents.
In court, there is considerable discussion about the heavy case loads that each social worker must carry which leads Janette to have a complete breakdown in court. She ends up basically confessing on the stand, while arguing: "God himself could not do this job."
Janette pleads guilty to manslaughter and ends up in psychiatric care at Bellevue.
Deputy Commissioner Sheridan, meanwhile, gets a year in prison and the DCS Commissioner steps down.
Keith, who took a plea, is also behind bars — but only for a short time given his deal.
His biggest concern?
"They'll never let me work with kids again."