Latinos Becoming A Stronger Force In Hollywood – But Leading Roles Still Scarce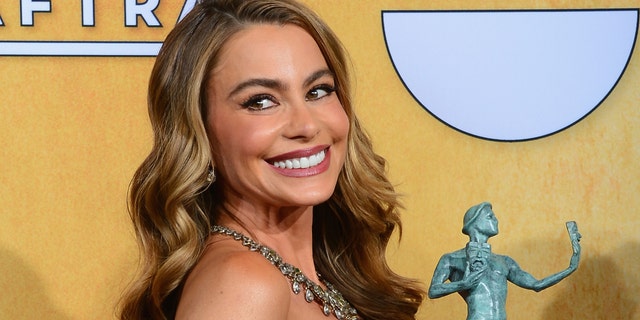 NEWYou can now listen to Fox News articles!
The past year was a strong one for Latinos in Hollywood.
The Mexican-American comedy, "Instructions Not Included," killed it in the box office – it was the highest-grossing, Spanish-language film in the United States ever.
More than 20 television shows in the major networks had at least one Latino actor in their casts. Alfonso Cuarón became the first Mexican to win the best director award at the Academy Awards.
Some could call it a standout year for Hispanics. But for many, it's not enough.
Despite making strong strides in the past few years, they say, Latinos are still among the most underrepresented ethnic and cultural group in the entertainment world.
Mary Beltran, associate professor of Radio-Television-Film at the University of Texas, Austin, said while many shows have touted more diversity in their casts, it is still rare to see a Latino actor or actress in an ensemble cast or a Hispanic take the lead role.
"It's a very dismal situation," she told Fox News Latino. "It seems like there is continuing confusion in the part of TV executives that Latinos are only watching Spanish-language television, which is not true."
Beltran called it a "devaluing of Latinos" by Hollywood decision makers, whose perception of Latinos seems to not include a robust middle class that watches TV shows and goes to movie theaters in growing, and record-breaking, numbers.
"They think that Latinos are not leading modern lives," she said.
The Latino community in the United States roughly represents about 17 percent of the country's population – it's the country's largest growing minority group.
According to recent numbers released by the Movie Picture Association of America (MPAA), last year's box office brought in roughly $10.9 billion in ticket sales. Latinos represented about 25 percent of that sum.
"Hollywood creates and produces extraordinary stories; you create truly extraordinary theater experiences," said MPAA Chairman Chris Dobb while addressing CinemaCon 2014 on March 25. "Together, we've adapted to shifts in audience demographics such as the growing numbers of Hispanics flocking to U.S. and Canadian theaters."
The majority of the money went to big-budget films like "Iron Man 3," "Hunger Games: Catching Fire," and "Gravity" – not movies with any sort of Latino themes.
The MPAA numbers, experts say, should be an indication to major studios that if they want to grow their audience, they must invest in the Latino community and their stories, as well.
"There are a lot of us. We multiply," said comedian Jesenia, who along with Jenni Ruiza is tackling the issue through their comedy and social media.
Ruiza said that stepping up the presence of Latinos in movies and TV shows doesn't mean just putting Hispanics in stereotypical roles like the housekeeper, gardener, drug dealer or the trophy wife.
"It would be nice to see more than white-black TV (and movies)," said Jesenia to Fox News Latino. "We want to see brown, yellow, rice and beans."
The New York-based comedians said it's not just Tinsel Town that has to listen, but the major television networks and writers like at NBC's comedy skit show "Saturday Night Live," where in 39 seasons there have only been two Latino comedians and zero female Latinas in the cast.
"It was an issue that we thought we needed to discuss," Ruiza said. "Latinos on TV are very stereotypical – they have very specific jobs and are very cookie cutter…. That's not all that Latinos do."
"There is no (real) us, unless you turn on Spanish-language TV," Jesenia said. "I think 'Ugly Betty' was the only show that depicted us in normal lives."
The comedic duo have taken to YouTube and social media to try to get people's attention – specifically SNL's frontrunner Lorne Michaels – and realize that for there to be a true depiction of society there needs to be more Latinos in front and behind of the camera.
"Yes, we can play ourselves – if you give us a chance," Ruiza said. "You need to be able to relate. [Right now] I wouldn't be able to relate."
Beltran agrees, saying that not having Latinos in casts – whether TV or film – it's a way of saying that Latinos are not important in society.
Beltran said while the situation is still "dismal," things are moving in a positive direction - as last year's successes can attest - but they are still few and far between.
There are new low budget "Spanglish" shows popping up online and niche networks like El Rey or NuvoTV showcasing positive Latino-heavy shows and movies. Now, Hollywood needs to listen.
"I hope they are successful," Beltran said.
Follow us on twitter.com/foxnewslatino
Like us at facebook.com/foxnewslatino