Latin Grammys Exclusive: Mr. Pauer Talks Nomination & an Evolving 'Alternative' Genre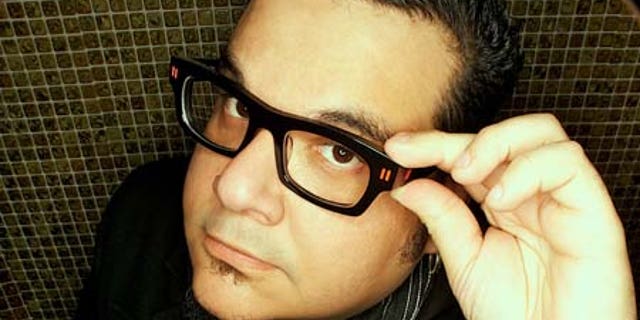 Gone are the days when only singers and boy band group get nominated for a Latin Grammy award.
Case in point: Mr. Pauer, a DJ/ producer, who broke into the industry with a blend of his Caribbean remixes and energy.
Pauer, AKA Toto González, has been nominated in the "Best Alternative Music Album" category in the Latin Grammys for his latest CD "Soundtrack."
The Latin Grammys are scheduled for Nov. 10 at the Mandalay Bay Events Center in Las Vegas, Nev.
"In the Alternative music category, I am the only DJ/producer who's been nominated," Mr. Pauer told Fox News Latino. "I dedicate myself to musical productions and to turntables. That was my musical evolution."
Mr. Pauer is up against artists like the popular Zoé, Carla Morrison and Doctor Krápula − artists who, though considered alternative, have a distinct feel to Mr. Pauer's music.
"Our category is going through a very interesting phase at the moment," said Mr. Pauer. "What necessarily isn't urban or pop gets thrown into the alternative category. It's like one big sancocho (Dominican stew).
"It's a lot harder because the product is much bigger," he added. "It's a lot harder to define what alternative really is."
Mr. Pauer, therefore, mentions how the elimination of certain categories will continue to redefine what is considered alternative.
"It's a loss because it's always better to have an array of colors with the spectrum of Latin music," Mr. Pauer added. "Perhaps they will return when there is a better flow of things."
Looking forward to the Latin Grammys, Mr. Pauer said he is excited to choose out his attire being that he is "very eccentric."
"I think it's a lot of fun," Mr. Pauer said with a laugh. "Like my music, I find it fun to create fusion with fashion. I find it very interesting."
You can reach Alexandra Gratereaux at: Alexandra.Gratereaux@foxnewslatino.com or via Twitter:@GalexLatino
Follow us on twitter.com/foxnewslatino
Like us at facebook.com/foxnewslatino