'Last Ship' star Rhona Mitra saving the world on and off screen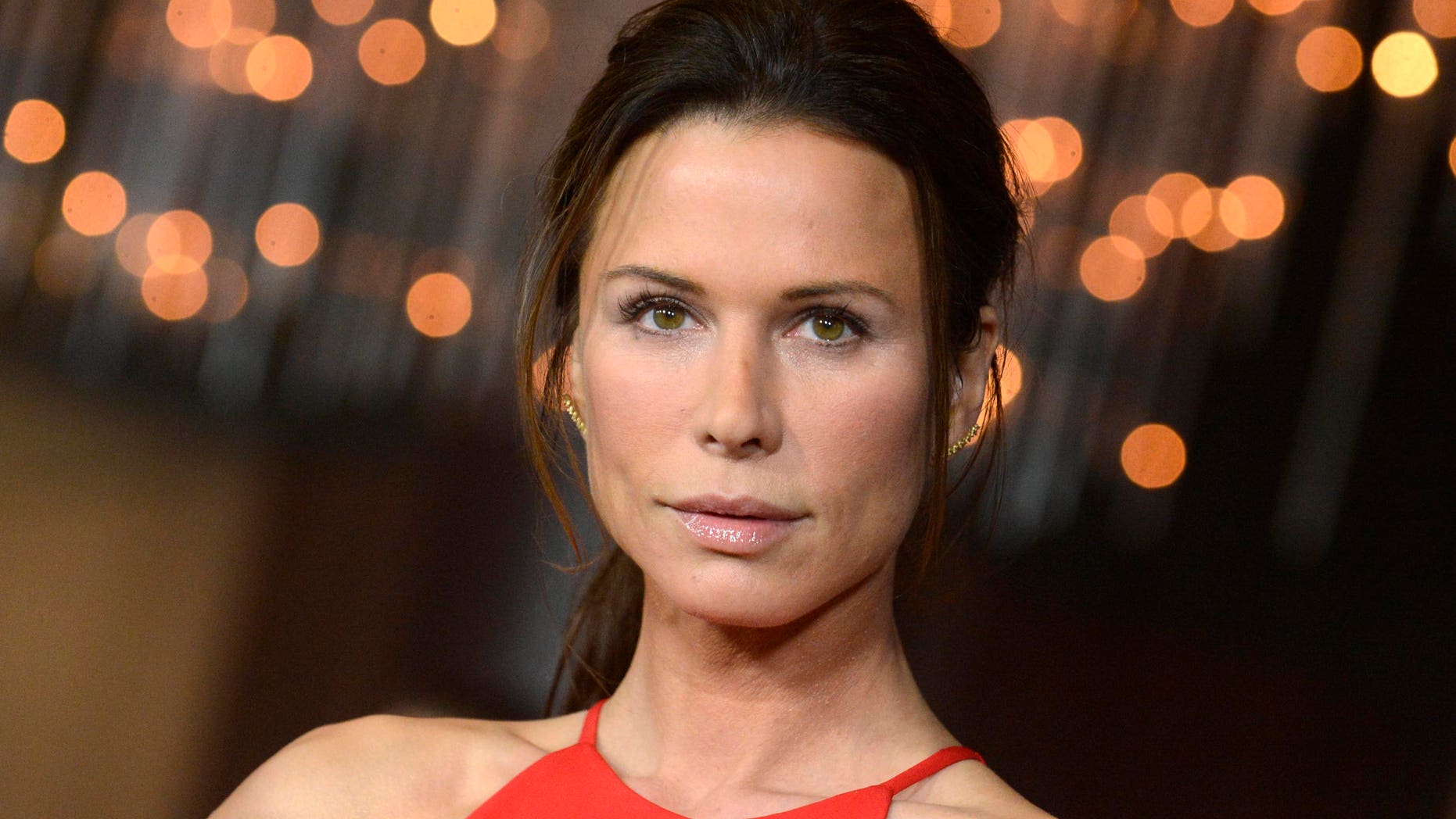 SAN DIEGO, Calif. – Rhona Mitra is doing her best to save the world both on "The Last Ship," and in real life. On the TNT military drama, her character Dr. Rachel Scott discovers the cure for the lethal virus that is wiping out humanity. In her day-to-day life, the certified permaculture farmer is helping communities in Africa and South America learn how to grow their own food.
"I've implemented a project, not in conjunction with anyone, just by myself," she told FOX411 at Comic-Con. "There's an organization called Big Life, who just work with elephants in Amboseli National Park, and they've allowed me to introduce permaculture farming with the Massai with the view to stopping the conflict between the animals and the humans. Also, I was looking down in Uruguay to find a piece of land to create a place where people can come and work with animals and come and learn how to farm sustainably."
With her efforts on behalf of the environment in mind, it's no surprise that the subject matter of "The Last Ship" speaks to Mitra. Especially since the pandemic in the post-apocalyptic drama was caused by the release of a long-buried virus that was discharged due to the melting of the polar caps as a result of global warming.
"I've been in survival mode for the last five years," the actress says. "We're going through a slow apocalypse. It's just not a big-boom thing. We're slowly killing ourselves brilliantly as a species. Anyone who has their eyes open knows that."
When last season ended on "The Last Ship," it was hard to imagine where the series would head. It seemed logical that the newly discovered cure would be massed produced and distributed around the world. But the writers had other, more interesting plans. In a storyline reminiscent of Nazi Germany, they created a group of people who are naturally immune to the virus and, as a result, see themselves as an elite race, who want to rule those they deem inferior.
The Immunes already have control of Europe. Now, they're trying to grab power in the U.S. -- and to do so they need to prevent the distribution of Rachel's vaccine. So they are destroying laboratories that have the capability of manufacturing the cure, leaving Rachel to fend as best she can in the little lab she has aboard the USS Nathan James.
"The irony for me is that I'm a pacifist and I think this show, for me -- and for Rachel -- is about healing, and yet we're on a billion-dollar killing machine," Mitra says. "I can appreciate the beauty of it, the order of it, the structure of it, but, ultimately, this machine is built for destruction. It's incredible that we're on this beast of a thing and it's now set to become a vessel for healing. I love that irony."
Mitra's storyline has Rachel currently working to come up with a powder-form of her cure, so that it can be distributed by air and reach millions as they breathe it in, which is a much more effective and safer method of dissemination.
"For Rachel, the big conversation is how to distribute the cure," Mitra says. "Now she has it, it's how to get it out there in the most efficient way possible. The writers have been really wonderful in talking with me about what, I think, is a very important subject, which is what we have now as a distribution for cures is vaccinations. It's a defunct way of spreading a cure because of the negative ramifications with vaccinations."
As busy as her mission keeps Rachel, she does occasionally take some down time, and that break is spent aboard a battleship with a predominantly male crew. Mitra insists the good doctor isn't interested in hanky panky, say with CDR Tom Chandler (Eric Dane), who is a recent widow, or Tex (John Pyper-Ferguson), who has made no secret of his interest in her.
"I just don't believe that it's something that she cares about, or I care about," Mitra says. "If men want to be thinking with their crotches, which is very much Tex's agenda … but she also has a boyfriend that everybody seems to forget about, who is on land at the moment and very much alive as far as she's concerned. Except for now, she finds out that possibly he may not be. So she's still, I think, holding a torch for him and what the boys are up to, you'll have to see."
"The Last Ship," based on the 1988 novel of the same name by William Brinkley, airs Sunday nights on TNT.