Las Vegas shooting: Jason Aldean fans jump to his defense after trolls call him a 'coward'
As footage emerged of Jason Aldean on stage as shots rang out at the Route 91 Harvest Festival in Las Vegas on Sunday, many Aldean fans jumped to the star's defense after several social media users labeled the star a "coward" for running off stage.
Videos from the crowd showed Aldean running after several shots were fired.
"He just ran. He just ran off stage," one concertgoer recounted to Fox News cameras during an interview.
It's unclear what Aldean was told by his security or if he heard the gunfire from where he was on stage.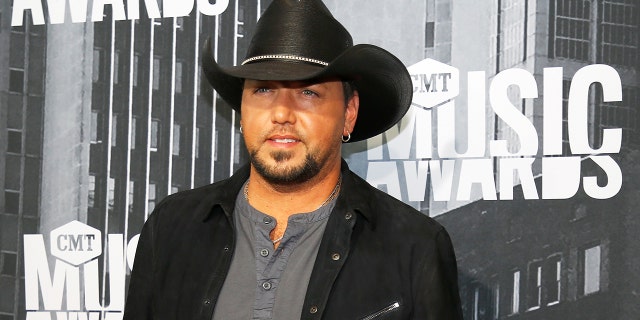 Fellow performer Jake Owen told "Good Morning America" he didn't think Aldean knew what was going on.
"I don't think at first [Aldean] could even hear the shots that were going off until I think someone maybe in his crew said, 'Hey, you need to get off stage and run back here,'" Owen said.
But several social media users slammed the star for fleeing the stage.
Some users called the star's reaction "cowardly."
However many were quick to defend Aldean.
"The man has two children and one on the way. You would have ran too," one fan clapped back at critics.
Another wrote, "He also had his wife backstage you moron! #vegasshooting wasn't his fault. #JasonAldean #PrayForLasVegas"
One person noted, "I'd run for my life too. He has family and a baby on the way."
Another speculated, "Jason Aldean was likely not able to hear the gun fire due to his ear pieces that have his music mix. Was likely told to leave by communication."
Many fans shared their condolences.
One wrote to Aldean, "You are loved. You bring joy & peace to millions. Please don't stop. We will never understand this. I'm praying for you & everyone involved."