Lady Gaga praises 'wonderful powerful women' and 'gay men' in her life
Lady Gaga got personal for her interview with V Magazine.
For the issue, set to hit newsstands on Aug. 31, the pop star posed in a revealing crop top and reflected about her life and career.
The "Bad Romance" singer, who the mag estimates is worth $200 million, said she was inspired to write music about her aunt, Joanne, who died at age 19 from Lupus.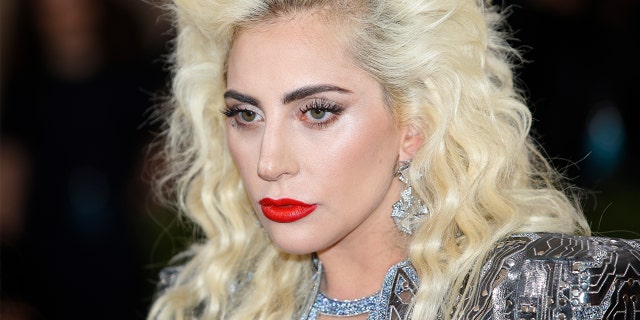 "It's a terrible autoimmune disease. [Joanne] died in 1974, but they had no idea why she died. They didn't know what it was. And so when she was really, really ill, she had these lesions on her hands and the doctors wanted to take her hands off... The spirit of Joanne is very much alive within my family."
Gaga also spoke about her passion for riding horses.
"I guess, when I moved to California, the sunlight was really good for me—I was happy. The sunshine helped to keep an optimism in my music. And while out there, I developed a special connection to horses," she revealed.
Gaga said her record label first gave her a horse a gift.
She recalled, "I literally did not know how to ride a horse. But I just grabbed her by the mane and rode her bareback."
The singer, 31, also praised her team.
"I have these wonderful powerful women in my life," she said. "They wake me up every day and make sure I am powerful, feeling good and strong. And also the gay men in my life. I would be lying if I said there weren't some straight men on my team, but to me it's the women and the gay men around me who give me strength."