Lady Gaga confirms Las Vegas residency starting in 2018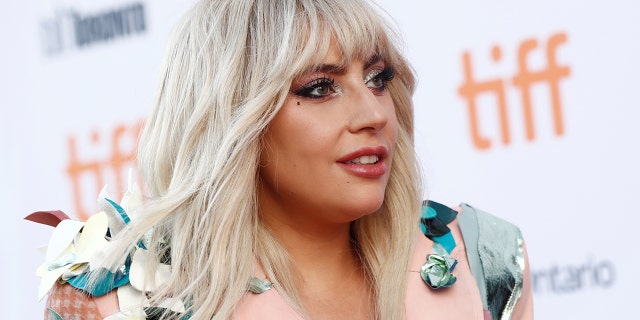 The rumors are true. After a successful year, Lady Gaga has confirmed she'll headline an ongoing show in Las Vegas.
The star announced the news on Instagram through a series of pictures explaining that she'll begin a two-year residency at an MGM Resorts International venue, formerly known as the Monte Carlo, in December. She promised fans that she'll create an entirely new show for those that make the trip to Sin City to see her, meaning something that even the most diehard Gaga fans have never seen before.
"It's been my lifelong dream to be a Las Vegas girl, I'm so overjoyed!" the singer wrote on Twitter following the announcement. "LOVE YOU LITTLE MONSTERS WE DID IT, MEET ME IN Las Vegas!!"
The news comes after Gaga wrapped her very successful sold-out "Joanne World Tour" on Monday night in Los Angeles. Additionally, she performed at this year's most coveted venue, the Super Bowl Halftime show. She's now joined the steady stream of performers taking their talents to Las Vegas for extended runs such as Britney Spears, Jennifer Lopez, Mariah Carey and Celine Dion.
There are no details as to premiere dates of Gaga's new show, but Entertainment Weekly notes the venue's official Instagram page names December 2018 as the beginning date, meaning fans have a year to organize their travel plans to see Gaga's new show.
"It's the land of Elvis, Tony Bennett and Frank Sinatra, the Rat Pack, Elton John, Judy Garland and Liza Minnelli. It has been a life-long dream of mine to play Las Vegas. I am humbled to be a part of a historical line-up of performers, and to have the honor of creating a new show unlike anything Vegas has ever seen before. I'll tell you exactly what I told my MGM and Park Theater partners—you can count on this performer always for one thing…I'll leave my heart on the stage every single night," Gaga told E! Online in a statement. "Thank you to my fans for always believing in me. Meet me in Las Vegas baby, we did it!"