Lady Gaga brings pizza to shelter for California fire evacuees, thanks Red Cross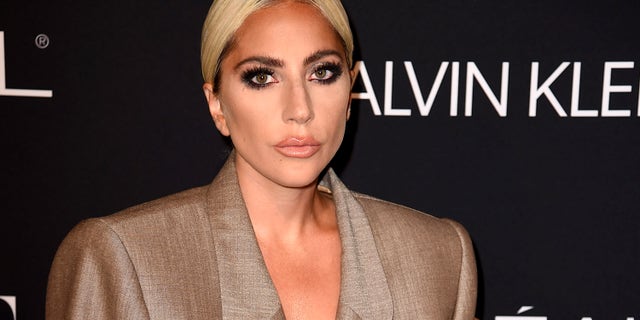 Lady Gaga continues to help those in need.
The "A Star Is Born" leading lady took to her Instagram Story on Tuesday to share that she was headed to a shelter to visit those who have been affected by the raging Southern California fires.
"I'm on my way now to a shelter in California to be with people who have evacuated their homes. It's one of my acts of kindness for today and I encourage you to do the same," Gaga, 32, who was also forced to evacuate from her own home amid the Woolsey Canyon blaze, said in her video.
Robin Thicke on Finding 'Hope' After 'Devastating' Fire Destroyed His Malibu Home (Exclusive)
She later posted a photo of herself carry 11 boxes of pizzas that she was delivering to people at the shelter. "Fresh hot pizza, coffee and gift cards for the shelter," she wrote on her photo.
She also posed for a group shot, as well as thanked the Red Cross. "Thank you to the red cross for all you are doing to provide shelter, love, and mental health support to the people of California," she wrote.
On Sunday, Gaga stopped by a Red Cross evacuation shelter at Pacific Palisades High School and spoke to displaced residents, offering her prayers and compassion to all those affected.
Dave Grohl Delivers Food to First Responders Fighting California Wildfires
"This is not easy. I know this is not easy. And I know that a lot of you are feeling a lot of pain right now, and a lot of shock, and this might feel very surreal," Gaga told the crowd in a video obtained by TMZ. "I extend my love to each and every one of you. I know we do not know each other, but I love you."
The "Applause" singer is one of many celebrities who are giving back to So Cal residents who have lost their homes or been evacuated. On Tuesday, Miley Cyrus and Liam Hemsworth -- who lost their home in the fires -- announced that they would be donating $500,000 to Malibu relief.
Miley Cyrus and Liam Hemsworth Donate $500K to Malibu Relief After Losing Home to Woolsey Fire
Meanwhile, ET spoke with Robin Thicke, whose home was destroyed in the fires, about how he's finding "hope" after the devastating blazes.