LA court upholds but trims multimillion dollar award for Don Johnson's TV earnings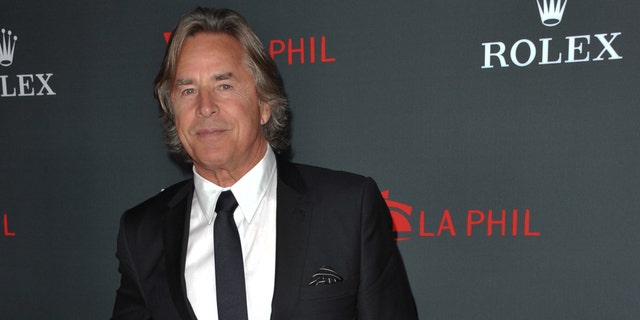 LOS ANGELES – A divided appellate court upheld Don Johnson's multimillion jury award over profits from the series "Nash Bridges" but cut its amount by more than $8 million on Monday.
The California 2nd District Court of Appeal panel voted 2-1 to uphold a verdict that determined the actor was owed millions from the hit series, but cut its amount from $23.2 million down to $15 million. The actor is still eligible to recoup interest on the award, which was originally calculated at more than $28 million.
The justices determined that jurors erred when they took into account that Johnson might have earned interest payments while fighting the case, which ended in 2010 with the multimillion verdict. The panel decided to add 5 percent interest to the original $15 million amount they agreed Johnson should receive, according to the opinion released Monday.
Johnson's award was appealed by the series' producers and financiers, Rysher Entertainment, 2929 Entertainment and Qualia Capital.
One justice agreed with the companies that Johnson's verdict should be overturned because his claims were barred by the statute of limitations, but two justices sided with the actor.
"Nash Bridges" aired for six seasons on CBS.
Attorneys handling the case were not immediately available for comment. The companies could appeal Monday's ruling to the California Supreme Court.
They argued at trial that the series was costly to produce and that was why Johnson hadn't been paid more.
Johnson was awarded half of the show's copyrights at trial, which made him eligible to receive continued profits from the show as long as it remains in syndication.
------