Kirt Webster accuser Austin C. Rick writing tell-all about disgraced country music publicist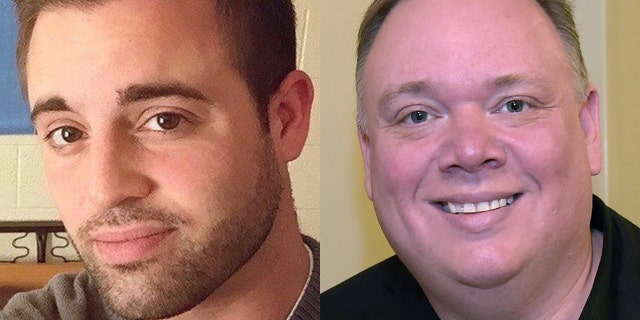 The country singer who first accused disgraced Nashville publicist Kirt Webster of sexual assault and harassment is planning a tell-all about his experiences.
Fox News can exclusively reveal the title of Austin C. Rick's upcoming book, due later this year, to be "Surviving Possession: Inside Kirt Webster's Twisted Toy Chest."
Rick told Fox News in November that he suffered "terrible, terrible" abuse at the hands of Webster in 2008. He claimed at the time that Webster repeatedly "drugged and sexually violated" him when Rick was Webster's client.
Webster denied Rick's claim and said the pair had a consensual relationship.
Kirt Webster accusations: What to know about the claims
"In the book, I recount in vivid detail my days and months spent with Kirt," Rick told us. "I cast light on the inner-workings of his system of serial human predation.
"I explore the dynamic, as I've directly experienced it...and the consequences of each in an overly-romanticized country music industry," he continued. "I unmask how parts of Music City 'actually' operate, and I do it unapologetically and uninterrupted. It's very much time the truth be spoken in its long, raw form."
Webster told Fox News about the book, "There is a lot of information and many truths about this story that have not come out and soon they will, so I am hopeful this book is an accurate depiction of the relationship that took place over the many years."
Webster's firm boasted country music's top stars including Dolly Parton, Charlie Daniels and Kenny Rogers among its clients. He eventually shut down his company after dozens of former employees alleged sexual assault and harassment at his hands.
Harvey Weinstein scandal: What you need to know
Multiple former employees detailed instances where they say Webster showed them porn, made lewd gestures in the office and mocked clients during staff meetings.
A former employee previously known to Fox News, who wished to remain anonymous, said Webster touched him inappropriately on "multiple occasions" adding there are "so many" stories similar to his.
"There's no telling how many there are," he said. "There [is] sexual harassment running rampant through that place as long as I've known."