Kirsten Dunst, Jesse Plemons talk FX's 'Fargo' TV series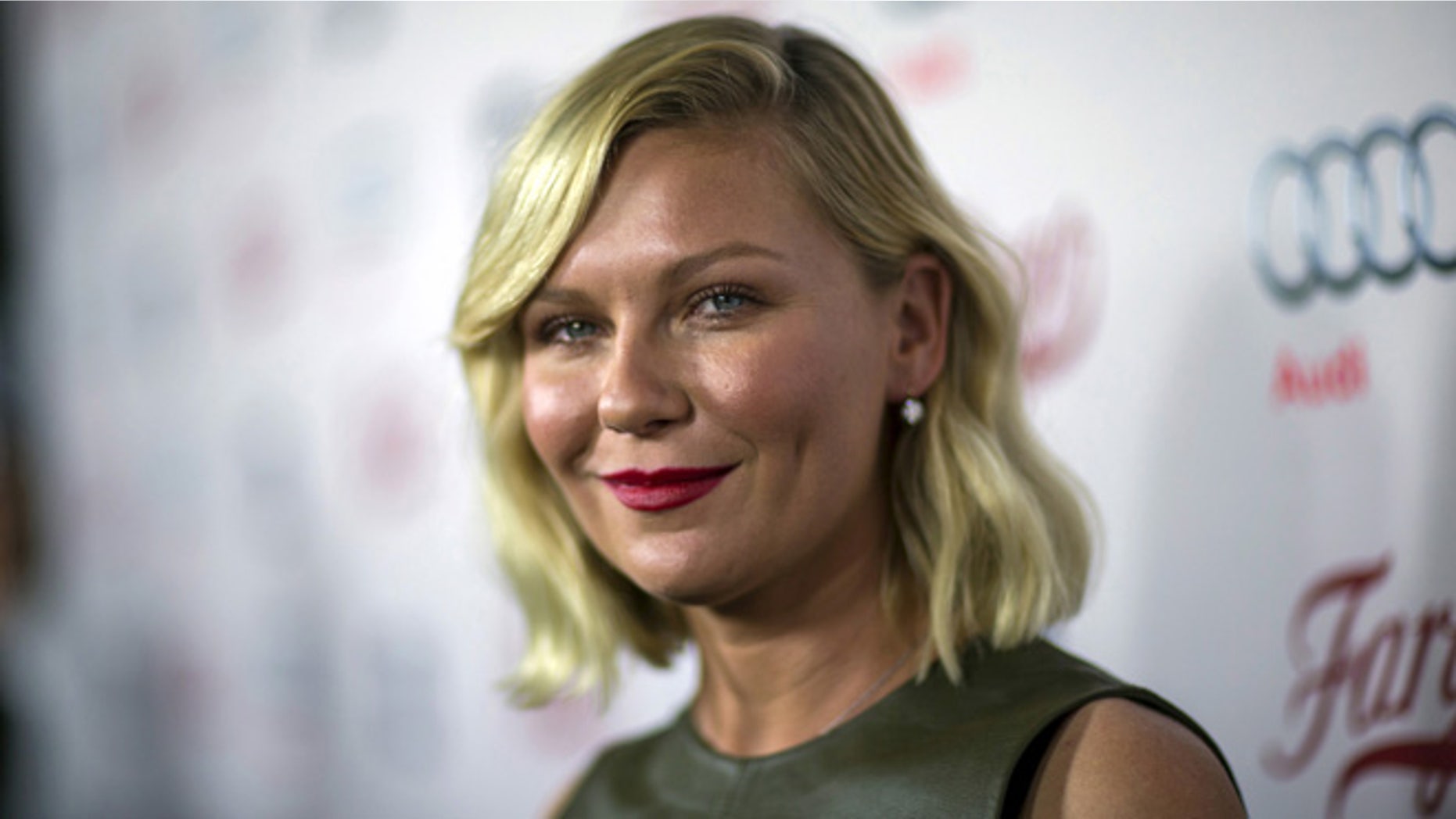 Kirsten Dunst, Jesse Plemons and other stars of FX's "Fargo" came together on Friday in New York City to discuss the hit-movie-turned-hit-TV-show.
In sleek olive pants and a matching long sleeve top, Dunst graced the red carpet and gushed about the show, now in its second season, after having earned three Emmys in its first.
"Fargo" doesn't pick up its second season where the first left off. Rather, the 10-episode series focuses on a different era with a different cast of characters.
"You know, you're coming into a show that's already got all of the wheels moving…" Dunst told FOX411. "It's very high content and unique."
Dunst revealed fans still stop her to chat about the cult classic teen flick, "Bring It On," which she recently revisited for an Entertainment Weekly cover with her co-stars.
"It was so fun, like I got a little teary eyed when I saw everybody," she told us of the reunion.
She said the 2000 flick still holds a special place in her heart, mainly because it surprised her with its success.
"It was special because we were underdogs," she said. "We didn't think that movie would be as big as it was. We didn't know. We were like a little Universal picture no one really cared about and let us do our thing in San Diego, and then it jumped to number one, and I'd never had a number one film before."
In "Fargo," Dunst plays a woman named Peggy Blomquist, living in Minnesota in 1979.
"I actually got the role on my way home, which was cool… That's like a fun thing, when something like that happens," she enthused. "I just knew from the first two episodes of reading it that Peggy was going to be a really fun, nutty character to play and one of the best roles I had read in a while."
Her husband is played by Jesse Plemons.
"It was a gift," he told FOX411 of getting to play Dunst's other half. "I loved Kirsten's work for a long time, and I was really excited once I'd met her, and she's a great person, and we're both actors that just… have fun with the material."
Dunst echoed Plemons sentiments during a panel about the show.
"I mean, I was happy working with Jesse," she said. "We had a really nice time, and had a similar style."
Plemons shot to fame on the series "Friday Night Lights," and he later impressed fans with his intense role as the villain in "Breaking Bad."
He said his role in "Fargo" is a big departure from his "Breaking Bad" days.
"It was a little different from— a lot different from—Todd (in 'Breaking Bad'). It's not a guy that can do something to harm anyone in any way and not be affected by it."
The first season of "Fargo" was a smash hit with TV critics and the second season is quickly following suit. The first episode of Season 2 has a 100 percent approval rate on review aggregator RottenTomatoes.com.
Warren Littlefield , who was behind long-running shows like "Seinfeld" and "Friends," said he believes a miniseries was the perfect vehicle for the "Fargo" series. He thinks the success of the show represents the way TV is changing.
"I loved what I did in the '90s at NBC, and must-see TV. We owned a generation, and that was a thrill, and I am really proud of that, but I also like living in the present, and making 'Fargo' is the greatest joy of my career. I love that we have been so honored."