Kim Kardashian reportedly working to free another convicted felon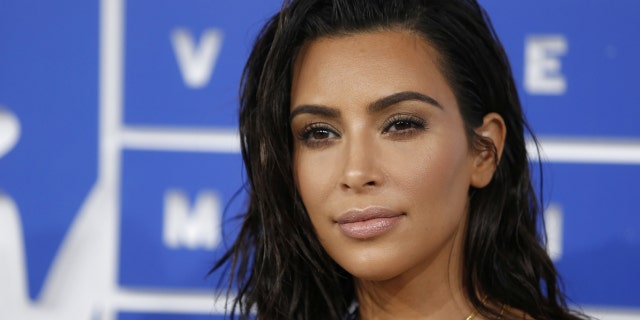 Kim Kardashian West is taking on the case of another prisoner with a life sentence, after her campaign to free Alice Marie Johnson earlier this year was successful, according to a new report.
During an appearance on Jason Flom's "Wrongful Conviction" podcast, which is set to air Wednesday, Kardashian, 37, said she's been talking to Chris Young, who is currently serving a life sentence without parole, Page Six reported.
"Yesterday, I had a call with a gentleman that's in prison for a drug case — got life. It's so unfair," Kardashian said, adding: "He's 30 years old. He's been in for almost 10 years."
Per the site, Kardashian said Young was sentenced to life in prison without parole for possession of marijuana and half a gram of cocaine following his arrest in 2010 because of mandatory-sentencing regulations.
The "Keeping Up with the Kardashians" star went on to share that she's been in contact with former Judge Kevin Sharp of Tennessee, who according to Page Six resigned over a law that forced him to give out the life sentence.
"I was on the phone with the judge that sentenced him to life... who resigned because he had never been on the side of having to do something so unfair, and now he is fighting [alongside] us to get [Young] out," said Kardashian, who added that she speaks to President Trump's son-in-law and adviser Jared Kushner regularly, calling him "passionate" about changing sentencing laws.
The Dallas Morning News reported in June that Brittany K. Barnett, who was a member of Johnson's legal team, was also working to get Young released.
Kardashian took her quest to have Johnson pardoned all the way to the White House. On May 30, she met with President Trump in the Oval Office. Following their meeting, on June 6, Trump commuted Johnson's life sentence for a nonviolent drug offense, enabling her to be released from prison.
Kardashian expressed her gratitude to the president at the time in a tweet which read, "Best news ever!!!! So grateful to @realDonaldTrump, Jared Kushner & to everyone who has showed compassion and contributed countless hours to this important moment for Ms. Alice Marie Johnson. Her commutation is inspirational & gives hope to so many others who are deserving of a second chance. I hope to continue important work by working together with organizations who have been fighting this fight for much longer than I have and deserve the recognition."
Fox News' Morgan M. Evans contributed to this report.