Kiefer Sutherland's 'Touch' is a hit: Which new TV show are you excited about?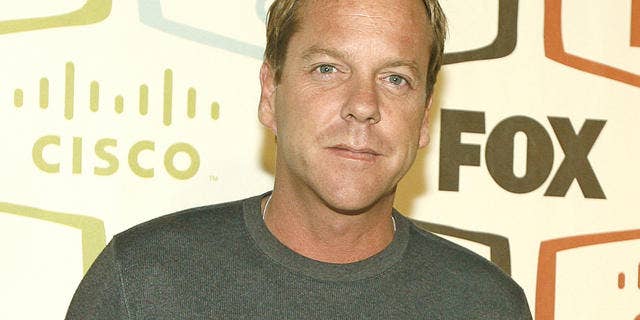 Kiefer Sutherland seems to have the magic "Touch." A preview episode of his new Fox show kicked off to solid ratings Wednesday night (11.9 million viewers), USA Today reports, even though the official premiere isn't until March 19.
SODAHEAD SLIDESHOW: See the most exciting new TV shows.
On "Touch," Sutherland plays a single father who discovers that his mute son can see things that no one else can. That should tide you over until the "24" movie! Also on Fox, "Alcatraz" -- produced by J.J. Abrams and starring Jorge Garcia of "Lost" -- and the animated version of "Napoleon Dynamite" opened to strong numbers.
Dustin Hoffman and Nick Nolte fans are psyched for this Sunday's premiere of "Luck," which looks at the seedy side of horse racing. Adorable Kristin Chenoweth gets her own show with ABC's "GCB," a fun drama about Texas girls 20 years later. And with all the fuss over NBC's "Smash," starring "Idol" runner-up Katharine McPhee and Debra Messing, you'd think it was a major motion picture.
PHOTOS: See the latest celebrity pictures to hit the Internet.
Meanwhile, Simon Cowell is partnering with Will Smith and Jada Pinkett-Smith on a new, live international TV format to find the world's greatest DJs, Deadline reports. And a new "Office" spinoff may be in the works ... Given all these choices, let us know: Which new TV show are you most excited about?