Kiefer Sutherland's rep responds to Freddie Prinze Jr.'s complaints about actor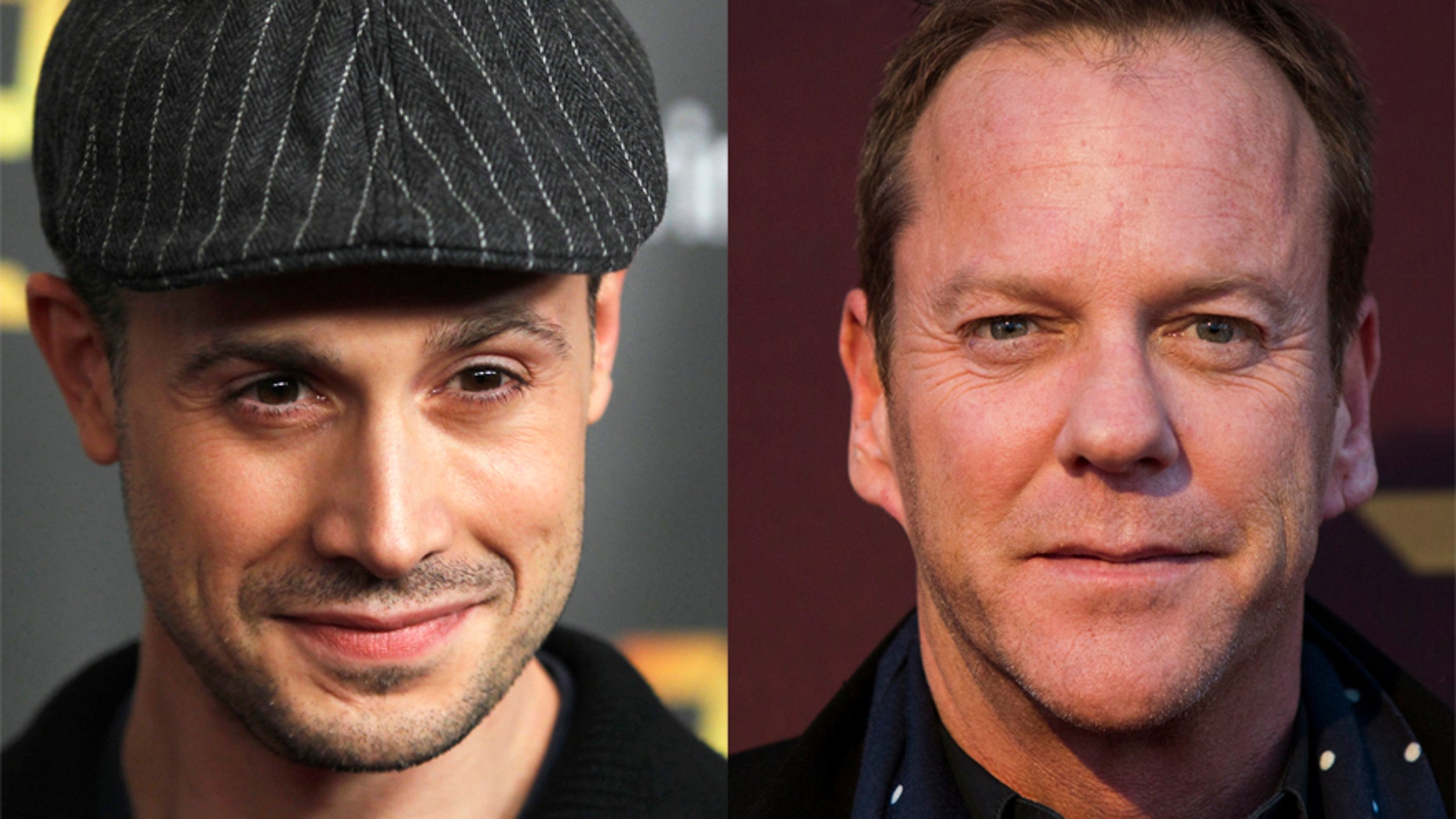 Kiefer Sutherland on Monday responded to pointed criticism from Freddie Prinze Jr., who said the "24" actor was so tough to work with that he almost quit acting over the star's "unprofessional" behavior.
"I did '24,' it was terrible. I hated every moment of it," Prinze revealed. "Kiefer was the most unprofessional dude in the world. That's not me talking trash, I'd say it to his face, I think everyone that's worked with him has said that."
The 38-year-old appeared alongside Sutherland in "24" as Cole Ortiz in 2010. The experience was so bad, he nearly threw in the towel.
"I just wanted to quit the business after that. So, I just sort of stopped."
The feeling isn't mutual, according to a rep for Sutherland.
"Kiefer worked with Freddie Prinze, Jr.more than five years ago, and this is the first he has heard of Freddie's grievances," Sutherland's rep said Monday afternoon. "Kiefer enjoyed working with Freddie and wishes him the best."
Sutherland also had nothing but kind words for Prinze in 2009.
"We have some great actors joining us — Mykelti Williamson is the head of CTU, Freddie Prinze Jr. is playing my partner," Sutherland said in an interview with Parade of season 8. "So, it's this great balance between something that's new and what fans will find familiar."
Prinze, best know for his roles in the 1990's hits "She's All That" and "I Know What You Did Last Summer," has guest starred on several television series since his "24" days.
Most recently, he plays the voice of Kanan Jarrus on "Star Wars Rebels."