Khloe Kardashian's boyfriend Tristan Thompson reportedly feels 'trapped' in their relationship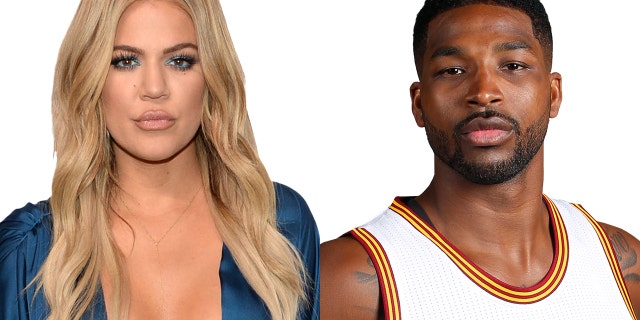 Tristian Thompson has reportedly expressed that he feels "trapped" in his current relationship with girlfriend, Khloe Kardashian.
According to Us Weekly, despite remaining together and trying to work things out following Thompson's public cheating scandal while Kardashian was pregnant, a source revealed to the magazine that the couple is not on good terms.
"Khloe and Tristan are still not fully OK," the insider told Us. "They act like they are when they're in front of others, but it's all a show at this point."
Another source said that the couple, who has also reportedly been in couple's therapy, are struggling to make things work.
"Tristan is feeling trapped in a bad relationship," the source said. "He's no longer going with Khloé for sessions. He just didn't feel it was helping to discuss s— that happened months ago."
After giving birth to their daughter, True, in April, Kardashian remained at home with Thompson in Cleveland before returning to Los Angeles in mid-June. Now that the star is back home with her family, she has been very candid and open with fans about her new life as a mother, sharing various photos and videos of baby True as well as sharing an Instagram story of boyfriend Tristan Thompson's birthday party at the Kardashian household.
While the 34-year-old mother of True may be happier back in her Calabasas abode, another source told Us Weekly that Thompson is fed up with Kardashian's restraint and "wants to go back to Cleveland ASAP."
Kardashian previously defended her choice to stay with the NBA player and clapped back haters who criticized her working things out with him.
"You have no knowledge of what goes on in our household or the enormous rebuilding this takes to even coexist," Kardashian tweeted on June 25. "I'm proud of my strength."