Kendra Wilkinson shares vulgar explanation for live tweeting a fight with her estranged husband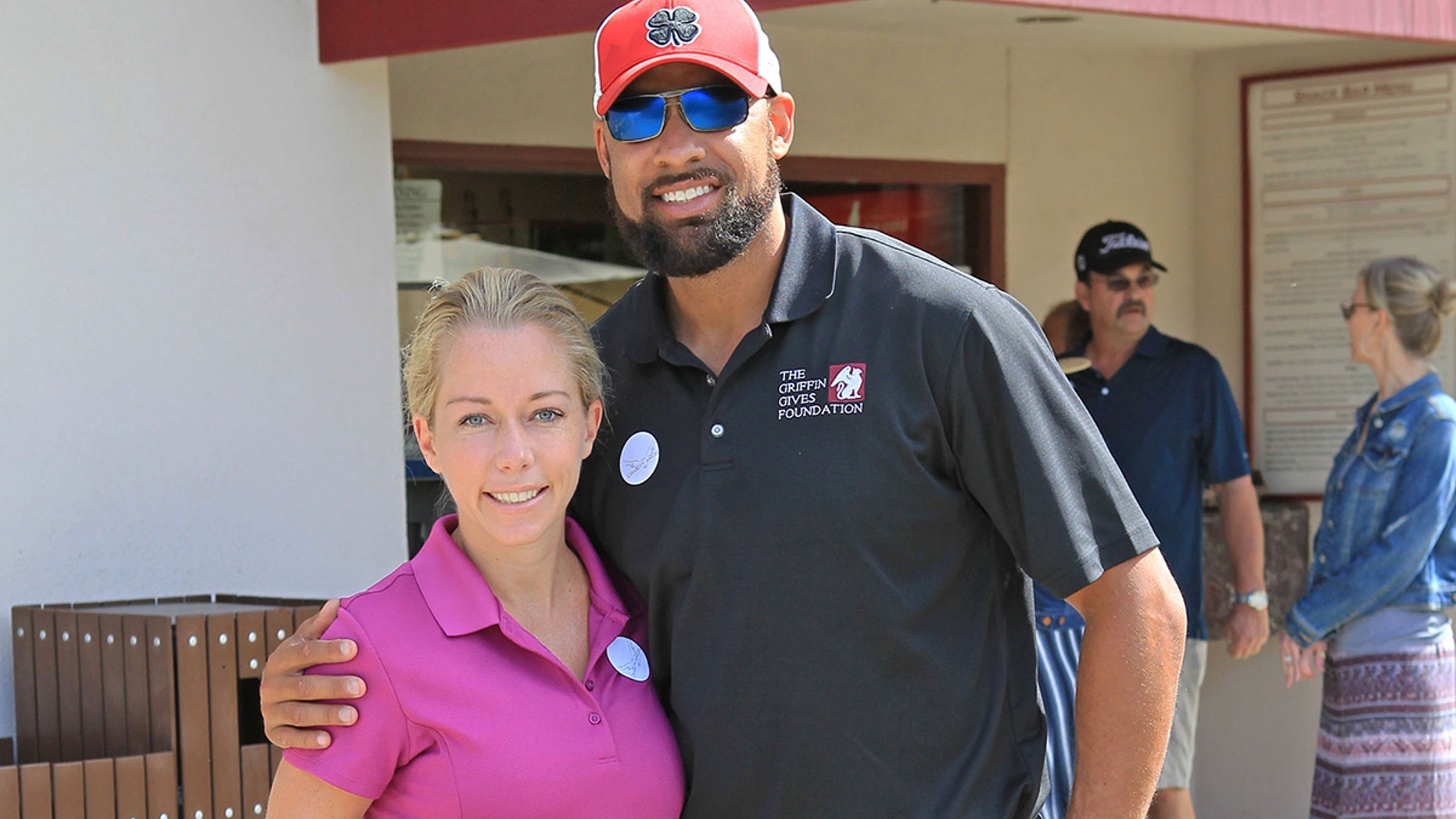 Former Playboy model Kendra Wilkinson put an end to her public spat with her estranged husband on Twitter in a curt and somewhat vulgar way.
Just one day after posting, and then promptly deleting, several tweets detailing an argument with Hank Baskett, whom she filed for divorce with in April, she took to Twitter again to announce that she's done live-tweeting her dirty laundry with an even dirtier explanation.
"I am done tweeting about hank out of respect for my kids. Love will always win and he's a great guy… we will all be fine after this hurdle is over," she wrote along with a kissing-face emoji.
However, the star wasn't done there following up with what she believes to be the reason she posted the spat online in the first place, and it was far less respectful than her previous tweet.
"I think i just need some d---," she said in a follow up tweet.
On Tuesday, the former Playboy model took to Twitter, claiming Baskett was "recording" her. "Please tell him to leave me alone and stop," wrote the 32-year-old in now deleted tweets.
"He's blaming me for his football career ending. He's blaming me for cheating on me while pregnant," added Wilkinson, who seemed to be referring to the alleged affair Baskett had with a transgender model while Wilkinson was eight months pregnant with their daughter, Alijah Mary.
Not long after posting the tweet, she issued an apology to her fans saying:
"I tried so hard," wrote Wilkinson. "I did everything by the book and loved and i get s--- on. I'm so sorry for u all to feel awkward [right] now. When i was being recorded i felt threatened. Have a good day."
She concluded: "When u feel like u give [the] best of yourself 24/7 and someone trying to take the best of u... it's hard to breathe. Love you all."