Kelsey Grammer's Wife Could Get $50 Million in Divorce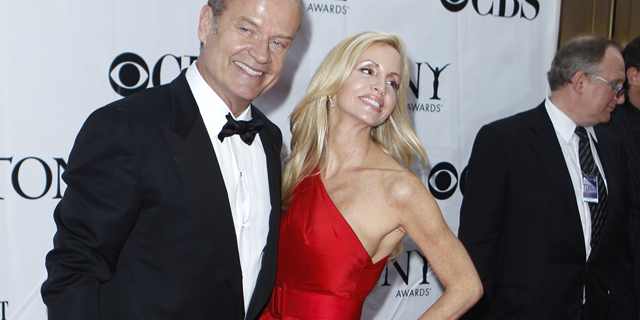 Kelsey and Camille Grammer will divide up a nine-figure pot of gold, and Camille will walk away with more than $50 million, sources connected with the divorce tell TMZ.
The couple never signed a prenup, which means all earnings during the marriage are divided 50/50.
During their 13 years of marriage, the couple amassed a fortune in excess of $100,000,000, sources tell TMZ. Much of it was invested in real estate. They have homes in the Holmby Hills area of L.A., Malibu, Hawaii, the Hamptons, New York City and Colorado.
Our sources say when they married Kelsey was strapped for cash, but it turns out Camille is savvy in the business department and taught Kelsey a thing or two along the way. One person familiar with their finances says, "They made a lot of smart decisions. They were really a good team."
Sources say the couple is working out a financial settlement, made complicated by the fact that some of the properties -- like Hawaii -- are in the toilet because of the economy.

We're told no real "Cheers" money is coming in, but "Fraiser" is still a cash register and Camille gets a cut.
This could all get settled very soon as Grammer has asked a judge to put a rush order on his divorce so he can marry his girlfriend, TMZ has learned.
Kelsey is asking the divorce judge to grant the divorce decree asap, and leave all of the money issues for later. In legalese, it's called "bifurcation."

Under California law, a divorce can become final six months after a petition is filed. Camille filed on July 1, 2010, so if the judge grants Kelsey's request for bifurcation, he can marry Kayte Walsh Saturday, January 1. Kelsey and Kayte have been engaged for several months.
There were reports that Kelsey was trying to keep Camille from grabbing his pension benefits, but in fact the pension papers are merely a formality which is required when someone files to bifurcate.