Katy Perry's See-Through Sides, Jared Leto's Ridiculous Method Acting, and Much, Much More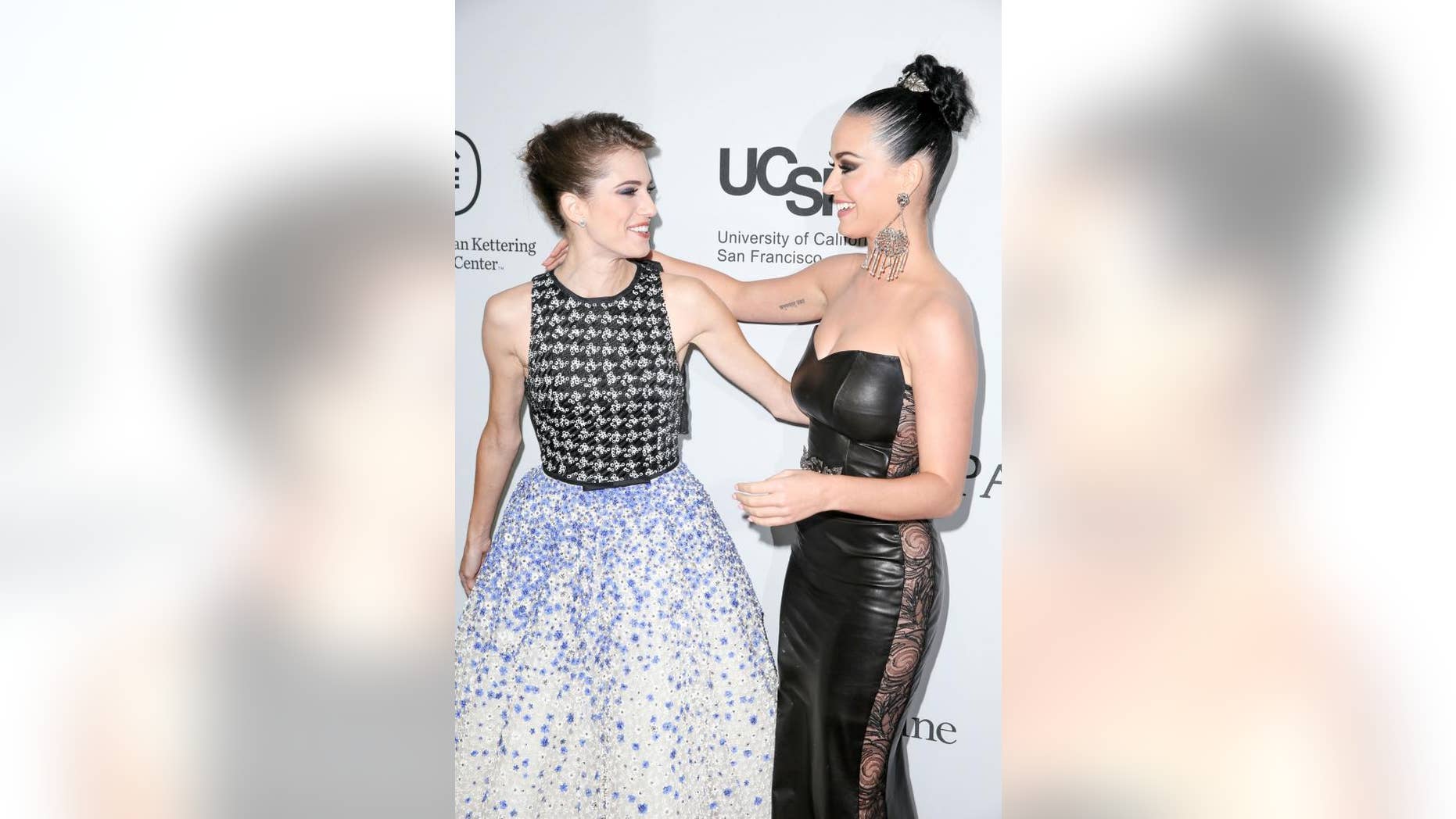 Here's what's happening, folks:
• According to the DailyMail, Katy Perry attended an L.A. cancer benefit wearing a see-through dress and no underwear (above), but we personally feel she might have been wearing some type of nude undergarmet. Needless to say, we've got our best investigative journalists looking into the matter as we speak.
• Speaking of undies and lingerie, nobody knows the subject better than world-renown burlesque dancer Dita Von Teese. Watch the clip below to a preview of Dita's seductive (and skimpy) shows, then please, email us with any information leading us to the confirmation of Katy's underthing status. (Together, we can solve this!)
• In an interview with E! News, "Suicide Squad" actor Jared Leto — who plays the Joker in the upcoming flick — revealed that he sent used condoms to his co-stars during filming, partially because "the Joker is somebody who doesn't really respect things like personal space or boundaries." In related news, neither does Jared Leto!
• Even though Beyonce's new line of Ivy Park activewear didn't officially launch until Thursday, it's already considered to be Instagram's "most popular fashion brand" in terms of engagement (likes, comments, etc.). Funny, we can't understand why:
• The producers of HBO's "Game of Thrones" have revealed that President Obama requested advance episodes from the show's upcoming season — and that they're planning to send him some. So let's just hope Barack doesn't accidentally spoil Jon Snow's fate at his next press conference about healthcare or something.
• Elton John is reportedly in talks to join the cast of "Kingsman: The Golden Circle," the sequel to 2014's sleeper hit "Kingsman: The Secret Service." It's said that John might even portray himself, which means there's a very real possiblity of a scene in which the Kingsmen blow up some bad guys to the tune of "Benny and the Jets."
• Now that her eldest is a model, Victoria Beckham has taken to Instagram to prove that her son Cruz, 11, is equally talented, sharing a video of him singing a pitch-perfect rendition of "Hopeful" by Twista and Faith Evans (below). At the moment, she's yet to reveal how her other two kids will make ours look like talentless jerks by comparison.
• And finally, according to Us Weekly, "Fargo" actress Kirsten Dunst and boyfriend Garrett Hedlund ("Pan," Unbroken") have broken up after four years of dating. This news must come as a slight shock to Dunst's and Hedlund's fans, but it's an even bigger shock to us — mostly because we had no idea they were dating in the first place.