Katie Price swears off alcohol for one year after video shows her topless and drunk at a party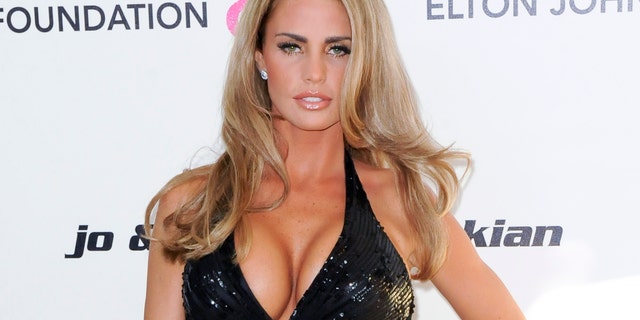 Katie Price has revealed she is giving up alcohol for a whole year in 2017.
Her decision comes after The Sun revealed she turned up "blotto" to a Christmas bash she was paid $16,000 to attend and ended up stripping in the toilet and inviting women to feel her boobs.
Discussing her decision on Britain's "Loose Women," she said, "I am not going to drink for a whole year."
More: Mischa Barton details 'awful' 'Dancing With the Stars' experience
She told the panel, "It doesn't agree with me. It's taken me 38 years to realize."
Katie went on to say she was just planning on doing dry January but has now decided to give it up for a whole year.
"What difference is one year going to make?" she asked.
Discussing what she is like when she has had a drink, she added, "I'd stay up all night to catch up with everyone. I'm not a rowdy drunk.
"I don't know whatever. In the New Year I'm going to prove you all wrong."
Click here for the full report and NSFW pictures in The Sun.