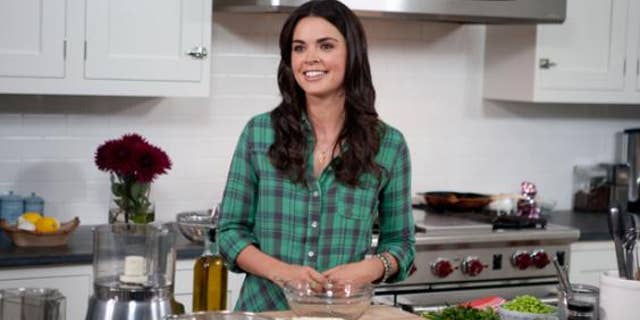 Chef and Food Network host Katie Lee whips up this delicious family recipe!
Ingredients
2 pounds lean beef, cut into 2-inch cubes
2 tablespoons flour, plus 2 tablespoons
3 tablespoons olive oil
3 tablespoons cider vinegar
4 medium potatoes, cut into 1-inch cubes
2 medium onions, peeled, halved and cut into quarters
4 carrots, peeled and cut into 1-inch pieces on the diagonal
1 celery stalk, cut into 1-inch pieces
4 cups beef broth
1 cup vegetable broth or water
1 1/2 teaspoon salt
3/4 teaspoon freshly ground black pepper
1/4 cup fresh flat-leaf parsley, finely chopped
Method
Season the beef generously with salt and pepper. Sprinkle the beef with 2 tablespoons of flour and toss to evenly coat all sides.
Warm the olive oil in a large Dutch oven or heavy, large pot over medium-high heat. Add the beef in a single layer (doing two batches if necessary) and brown on all sides, about 5 minutes (per batch). Remove the beef from the pan, and add the cider vinegar. Using a wooden spoon scrape up all the brown bits from the bottom of the pan. Return all the beef to the pot. Add the vegetables and broths. Bring the liquid to a boil, reduce the heat to very low, and simmer covered until the beef is very tender, about 2 hours.
In a small bowl, mix 1/4 cup of the stew liquid with 2 tablespoons of flour until smooth. Stir the flour mixture into the beef stew. Continue to simmer over low heat and allow the broth to thicken, about 10 minutes. Stir in the salt, pepper, and parsley. Ladle into individual bowls and serve.